AGREDA – carved wooden beads – rosary (9 mm. – 24 in.) – RDSP.2541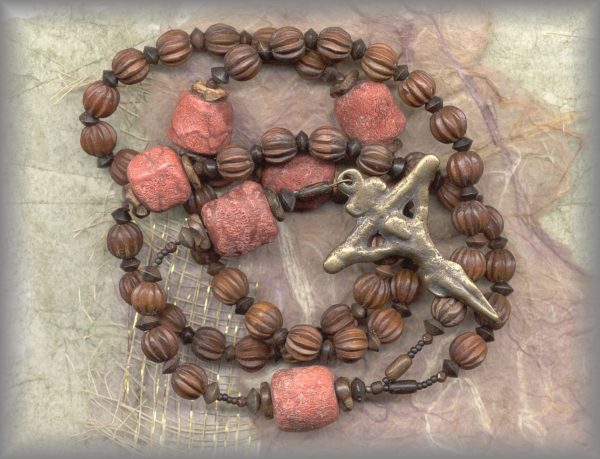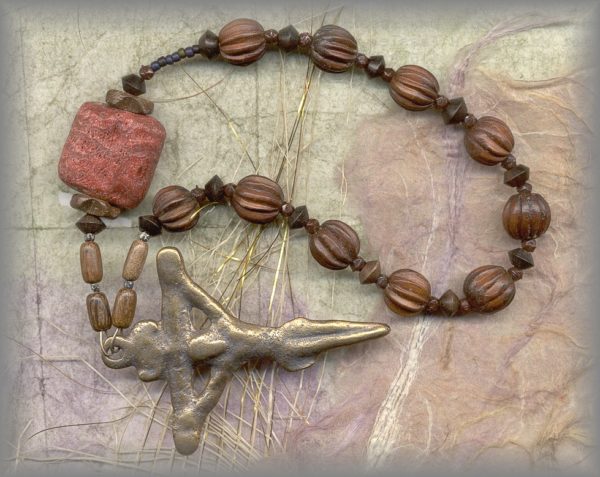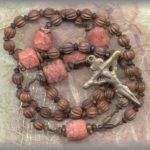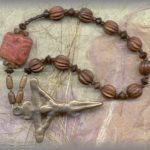 Description
MARIA AGREDA CARVED WOOD: Dedicated to the LADY IN BLUE
Ave Beads: Hand carved 8mm wooden beads. Sor Maria was so pleased with the wooden pews in the new convent chapel she was responsible for furnishing and this is a small reminder of her delight.
PATER BEADS: Coral root used to keep a natural work (Part of the history of her apparitions tells of rosaries she gave the Indians who in turn baffled the Friars when they arrived seeing them carrying prayer beads.)
CRUCIFIX: EVANGELIZATION CRUCIFIX – Spain, 1600 s – 1800s (2.45 in.)
---
……."Hence My choosing to die was so pleasing to Him, and My Prudent Love therein obliged Him to such an extent that He immediately conceded to Me a singular favour for the benefit of the children of The Church and conformable to My wishes. It was this, that all those devoted to Me, who shall call on me at the hour of death, constituting Me as their Advocate in memory of My Happy Transition and of My desiring to imitate Him in death, shall be under my special protection in that hour, shall have Me as a defense against the demons, as a help and a protection, and shall be presented by Me before the Tribunal of His. Mercy and there experience My Intercession………THE BLESSED VIRGIN TO MARY OF AGREDA:
---
ABOUT OUR MEDALS: All our medals are handcast from antiques and vintage pieces in sterling silver and solid bronze then antiqued to restore original patina. The crucifix used on this rosary is believed to be from Agreda's Spain and from the 17th to 18th century.
---
PRICING SUBJECT TO CHANGE WITHOUT NOTICE. (pricing determined by gram wt of precious metals at time of casting) Unable to replace when gone.)
20% DISCOUNT APPLIED UNTIL SOLD OUT
ROSARY:
BRONZE: ($200) your special price $160
STERLING: ($386) your special price $308.80
CHAPLET:
BRONZE: ($156) your special price $124.80
STERLING: ($342) your special price $273.60
PRICING SUBJECT TO CHANGE WITHOUT NOTICE: (pricing determined by gram wt of metals at time of casting)