BIBLE TIMELINE CHART – Lineage of Christ from Adam to His birth – BTL CHART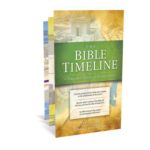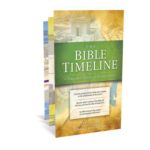 Description
BIBLE TIMELINE CHART* = $4.95 (20) IN STOCK
This color-coded Bible study tool shows how all of the books of the Bible fit together to tell the story of salvation history. It arranges the key people, places, and events of Sacred Scripture in chronological order, so that you can get the big picture of the Bible. This Chart is the cornerstone of The Great Adventure Catholic Bible Study Program.
The Bible Timeline Chart:
Divides the Bible into twelve time periods that act like chapters in salvation history.
Focuses on fourteen narrative books that tell the story of Scripture from beginning to end.
Ties all of Scripture together by following God's family plan from Adam and Eve to Christ and the Church.
Makes it easy to remember by color-coding each of the time periods.
Folds to 5.5 x 9.5 in.
And much more!
---
PRICING SUBJECT TO CHANGE WITHOUT NOTICE: (Pricing determined by supplier.Final prices may vary depending on the discounted pricing available for large volume orders available through supplier).
* MAY ORDER NOTED ITEMS FROM SUPPLIER AS WELL. (Please note that we do only have a limited amount in stock).
All prices do not include additional shipping charges. Additional drop shipping charges will be added pending charge from supplier.
Please allow 1-2 weeks from time of order to time of delivery to allow for shipping or holiday delays.
Please feel free to contact us for quotes ahead of ordering time at 877-695-3561 or email rosaryworkshoptl_02@hotmail.com.
PRICING SUBJECT TO CHANGE WITHOUT NOTICE: (pricing determined by gram wt of metals at time of casting)