I AM NOT WORTHY I – (St Gabriel) – Bodhi Seed / Cherimola – rosary (8 mm. – 21 in.) – RDGA.2931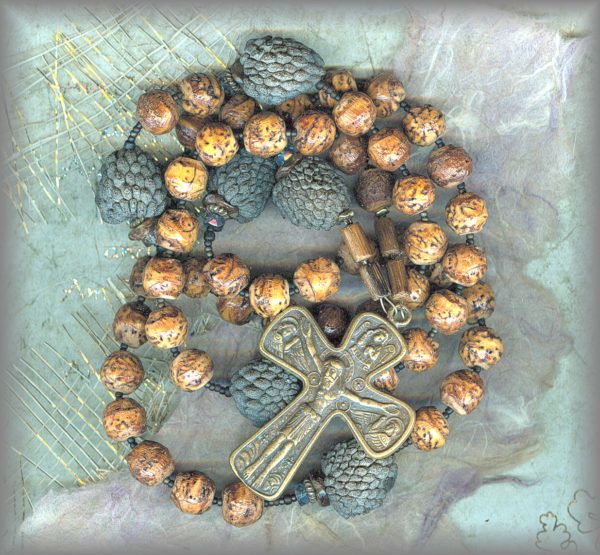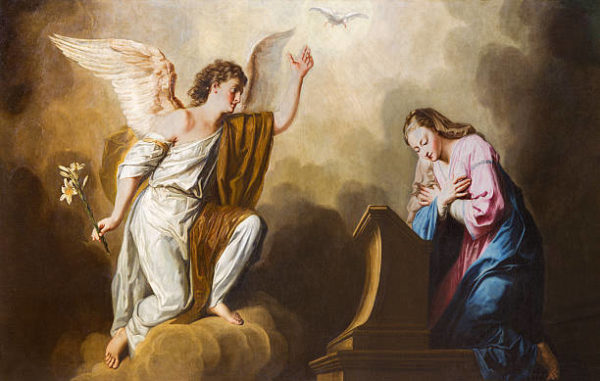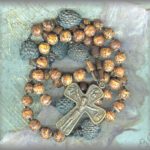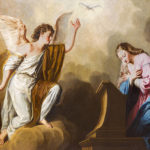 Description
I AM NOT WORTHY I – GABRIEL the ARCHANGEL
AVE BEADS: 8-mm Bodhi Seeds. Different than the ones we have used before as they are rougher and lighter in color.
PATER BEADS: Dried ANNONA CHERIMOLA (custard apple) FRUIT and BODHI SEEDS, both used as prayer beads for centuries. We were told these Cherimola 'beads' were a result of a drought which caused the fruit to not form fully, making the texture rare and beautiful.
CRUCIFIX: THREE ANGELS TEND JESUS-Europe/ Age Unknown- (2.75 in)
Rosary is made in the traditional "all one loop" design without a center piece.
---
SAINT GABRIEL:  The name Gabriel means 'Hero of God' or 'Strong Man of God.' "God has shown himself mighty." He is the protector of mothers and small children. Gabriel is the preeminent messenger, sent to tell Mary that she would bear a child. and announced to Zecheriah and Elizabeth that Elizabeth would have a son and he was to be named 'John'. St GabrieL is also the patron of communication workers (Set by JPII) and legend has it he will blow the trumpet to announce the 2nd coming of Christ. Feast day: September 29th. The prayers of the rosary are our most powerful weapon today.
---
JOHN: The title of this rosary comes from the words of John, who said: "I am baptizing you with water, but one mightier than I is coming. I am not worthy to loosen the thongs of his sandals. He will baptize you with the holy Spirit and fire. (John 3:16)
---
ALL OUR MEDALS: All our medals are handcast from antiques and vintage pieces in sterling silver and solid bronze then antiqued to restore original patina.
---
PRICING SUBJECT TO CHANGE WITHOUT NOTICE. (pricing determined by gram wt of precious metals at time of casting)
20% DISCOUNT APPLIED BELOW UNTIL SOLD
BRONZE: ($218) your special price $174.40
STERLING: ($436) your special price $348.80
PRICING SUBJECT TO CHANGE WITHOUT NOTICE: (pricing determined by gram wt of metals at time of casting)