IN YOU I TAKE REFUGE I – pure ruby pebbles / carnelian – rosary – (10mm – 27.5 in) – RLS.213421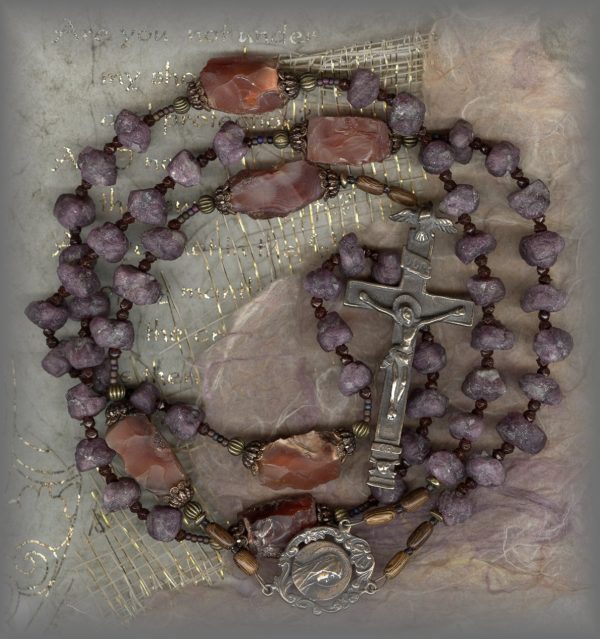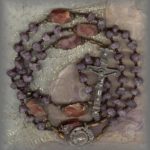 Description
RLS.21342: IN YOU I TAKE REFUGE I:
AVE BEADS: 10 mm natural ruby pebbles are a rare find! If you ever find a pebble that looks like this, you may have found a little ruby stone! Ruby was known as "the king of gems" to the ancients and are one of the 4 major gemstones.
PATER BEADS: Hand cut Natural Carnelian stones. Carnelian is a brownish red to red-orange variety of chalcedony orcryptocrystalline quartz. Its distinctive red-orange color comes from trace amounts of iron.
---
ABOUT OUR MEDALS:
All crucifixes, crosses, centers and medals are hand cast from antiques and vintage pieces in sterling silver and solid bronze then antiqued to restore original patina. All available individually and may be seen by going to SUPPLIES.
---
PRICES SUBJECT TO CHANGE WITHOUT PRIOR NOTICE (pricing subject to gram wt of precious metal at time of casting) antique beads very limited, unable to replace. 20% DISCOUNT APPLIED BELOW UNTIL GONE:
ROSARY
BRONZE: ($350) your special price $280 (SORRY SOLD OUT)
STERLING; ($584) your special price $467.20 (SORRY SOLD OUT)
PRICING SUBJECT TO CHANGE WITHOUT NOTICE: (pricing determined by gram wt of metals at time of casting)