LIVING WATERS CROSS (Maria Laach – Germany) – (4.75 in. H x 4.8750 in. W) – GWC.6022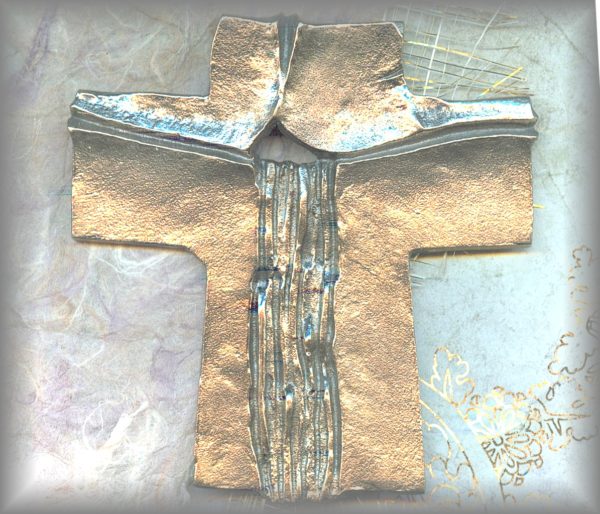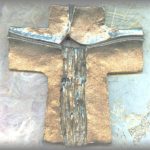 Description
LIVING WATERS CROSS: A rare and beautiful solid bronze cross with water pouring out of a cut out triangle at the top. Magnificent message that speaks to the heart.
AN EXCELLENT GIFT FOR ANY SPECIAL EVENT THAT CALLS FOR SOMETHING OUT OF THE ORDINARY: House warming, Confirmation, New Members entering the church, Baptism, First Holy Communion, Seminarians, Priests, Religious, New Parents, Wedding Gifts or Anniversaries, Birthdays, the list goes on – including just for you!
---
SYMBOLISM: The powerful design on of this cross represents the mighty strength of Christ which originates from His death and Resurrection. In the center of the cross you see a spring of water gushing forth as a symbol for abundant life. The prophet Isaiah says "with joy you will draw water at the fountain of salvation." (Isaiah 12:3). All who live out of faith in God's Son will never experience the end of this spring of life. "Whoever drinks the water I shall give will never thirst; the water I shall give will become in him a spring of water welling up to eternal life" (John 4:14). During times of darkness, faith in this power and in the grace which draws us close to God will offer hope and light for all of us who face our final destiny and destination.
---
ABOUT THE MONASTERY OF MARIA LAACH: For over 50 years Maria Laach has offered religous cards, icons, and bronzes of high quality. There are about 80 Monks, assisted by Lay people in the production of these works sold all over the world. The grounds of the Monastery are also a sign of their large agricultural business. Their more recent works include gates and garden art. Our visit in 2007 gave us an incredible sense of this very blessed community.
Part of our Creator Mundi Collection.
---
PRICING SUBJECT TO CHANGE WITHOUT NOTICE: (pricing determined at time of casting)
AVAILABLE IN BRONZE ONLY
GWC.6022 = $97 (Reg.) Your Special Sale Price $90  (SOLD OUT)
(UNABLE TO REORDER – DISCONTINUED)
(actual size: 4.75 in. H x 4.8750 in. W)
PRICING SUBJECT TO CHANGE WITHOUT NOTICE: (pricing determined by gram wt of metals at time of casting)