"MY TRUST" ROSARY -First Communion – Amethyst Hearts, matte or clear – (18 in.) – RFCG.21040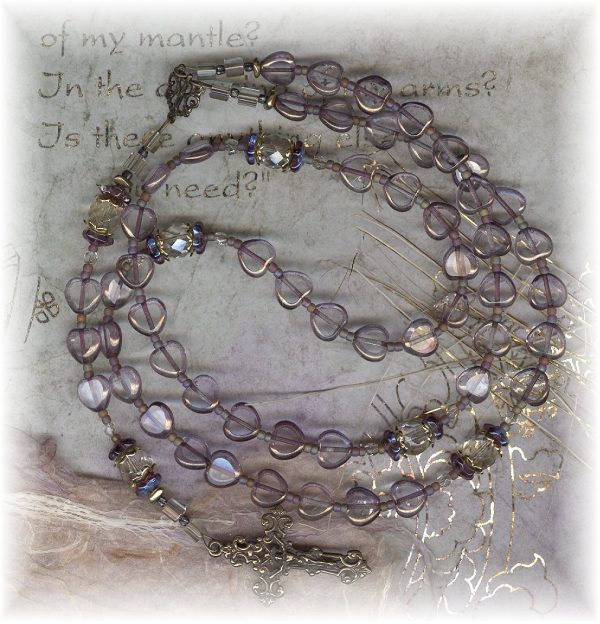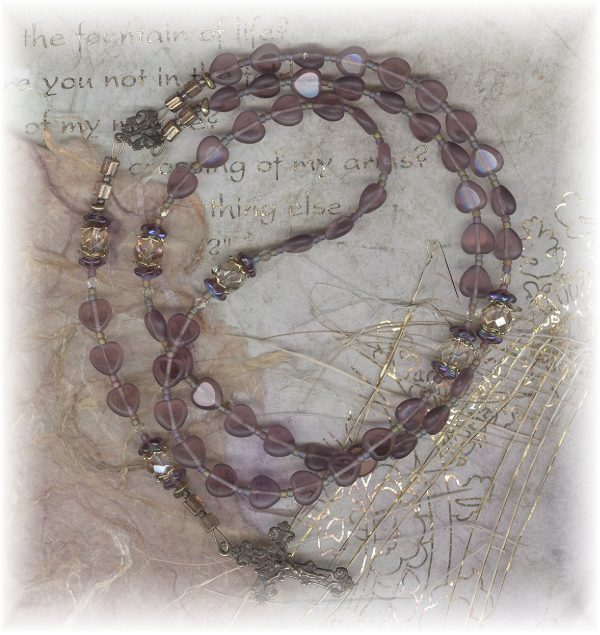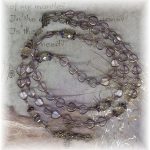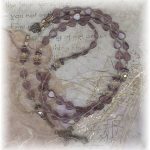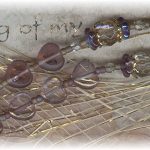 Description
"MY TRUST"
SPECIAL EVENTS SERIES: FIRST COMMUNION
AVE BEAD: 8mm Light amethyst hearts -precious 'two window' or 'table cut' heart beads, to remind one that we can trust Mary and her beloved son, Jesus with our life, Each little heart reminds us of her love for us along with that of her Son.
PATER BEAD: 10mm Fire polished Czech beads capped with amethyst flowers.
CRUCIFIX & CENTER: FILIGREE ROSARY SET – France/1800's – (1.25 + in.)
Available in Matte Amethyst  or Clear Amethyst 
---
… In you, LORD, I take refuge; let me never be put to shame. In your justice rescue and deliver me; listen to me and save me! Be my rock and refuge, my secure stronghold; for you are my rock and fortress. My God, rescue me from the power of the wicked, from the clutches of the violent. You are my hope, Lord; my trust, GOD, from my youth. On you I depend since birth; from my mother's womb you are my strength; my hope in you never wavers. I have become a portent to many, but you are my strong refuge! My mouth shall be filled with your praise, shall sing your glory every day…. PSALM 71: 5-8
---
ABOUT OUR METALS: All crucifixes, crosses. rosary centers and religious metals are hand cast from antique and vintage pieces in sterling silver and solid bronze. Then they are antiqued to restore their original patina.
---
PRICING IS SUBJECT TO CHANGE WITHOUT NOTICE. (pricing determined by gram wt of precious metal at time of casting)
20% DISCOUNT APPLIED UNTIL GONE
BRONZE: ($152) your special price $121.60
STERLING:(176) your special price $140.80
AVAILABLE IN MATTE AMETHYST  OR CLEAR AMETHYST
PRICING SUBJECT TO CHANGE WITHOUT NOTICE: (pricing determined by gram wt of metals at time of casting)