PENDANT- Glass Tabular – 1,2,3,4, Hand worked – fluted edges – (approx 2 in top to bottom) – PENDANTGT4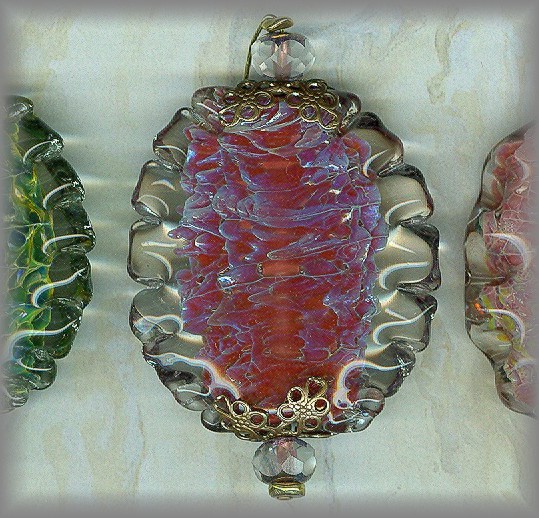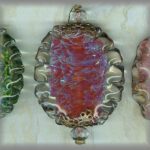 Description
FLAT TABULAR HAND MADE GLASS PENDANTS WITH FLUTED EDGES. We have added filigree caps and rondelles to complete these beautiful hand made glass pendants leaving the rest to your imagination! Allow them to drop down from a beaded necklace of your own design by looping the wire into a ring, or remove the wire and string the design onto a beaded choker type necklace for a one of a kind, never to be repeated design for your use, a gift or to sell.
These come from our personal collection of handmade beads for you to enjoy! When gone, unable to replace.
PLEASE NOTE: pressure of scanner lid has caused some parts to slip out of line, appearing uneven. We apologize, tried scanning several times but is the nature of the beast! There is no way the eye of the camera will pick up the rare beauty of each of these beads.
---
PENDANT GLASS TABULAR – FLUTED EDGES(approx. 2 in from top to bottom)
---
PRICING SUBJECT TO CHANGE WITHOUT NOTICE: (pricing determined by gram wt of metals at time of casting)