"REJOICE and BLOSSOM" Flower Garland Necklace – 2 Choices (17 in.) JNRB.32000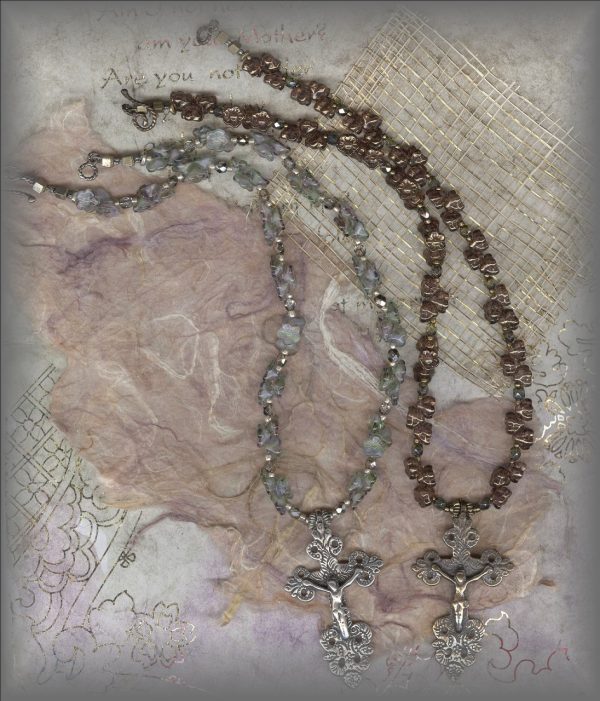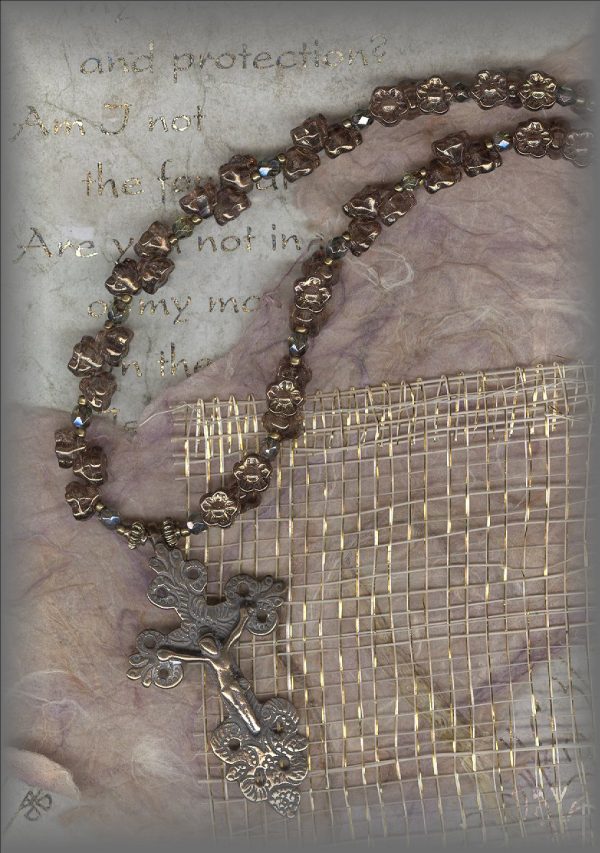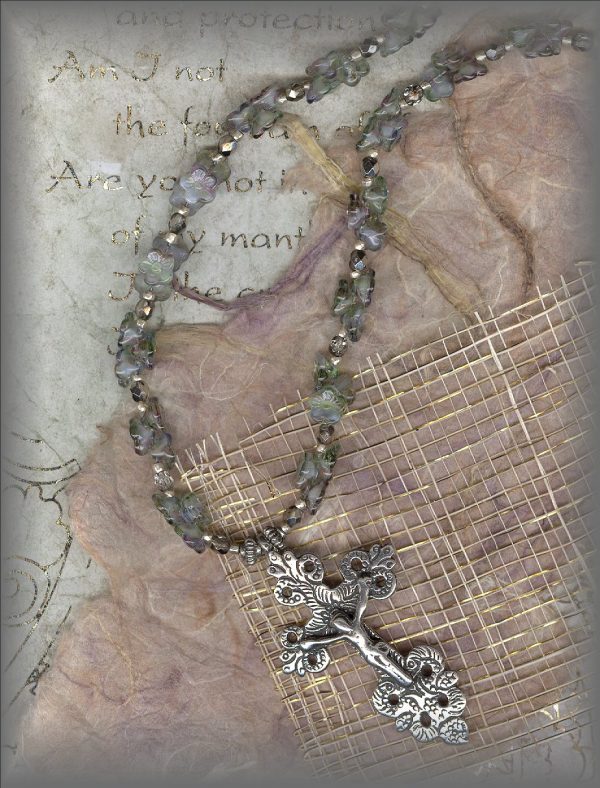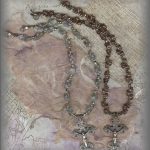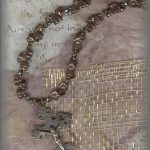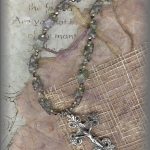 Description
"REJOICE and BLOSSOM" 
Flower garland choker necklace in two choices of colors.
Clusters of three flowers forming a garland which enhances it lovely filigree crucifix.
1.Variegated mossy green flowers with a hint of amethyst separated by a touch of silver from the 4m beads. Comes with a Sterling Silver crucifix only.
2. Deep topaz flower clusters separated with soft mossy green 4m. Comes with solid bronze crucifix only.
---
…….The wilderness and the desert will be glad, and the Arabah will rejoice and blossom; like the crocus it will blossom profusely and rejoice with rejoicing and shout of joy. The glory of Lebanon will be given to it, the majesty of Carmel and Sharon they will see the glory of the Lord, the majesty of our God…….Isaiah 35: 1-2
---
ABOUT OUR MEDALS: All our crucifixes, crosses, centers, icons and religious medals are hand cast from antiques in sterling silver and solid bronze then antiqued to restore original patina.
---
PRICING SUBJECT TO CHANGE WITHOUT NOTICE (pricing determined by gram wt of precious metal at time of casting)
20% DISCOUNT APPLIED BELOW UNTIL GONE
VARIEGATED GREEN with SILVER CRUCIFIX ($203) your special price $162.60
TOPAZ with SOLID BRONZE CRUCIFIX: ($140) your special price $112
PRICING SUBJECT TO CHANGE WITHOUT NOTICE: (pricing determined by gram wt of metals at time of casting)