IGNATIUS RSV BIBLE (Revised Standard Version) – use with Jeff Caviens series – RSV.BIBLE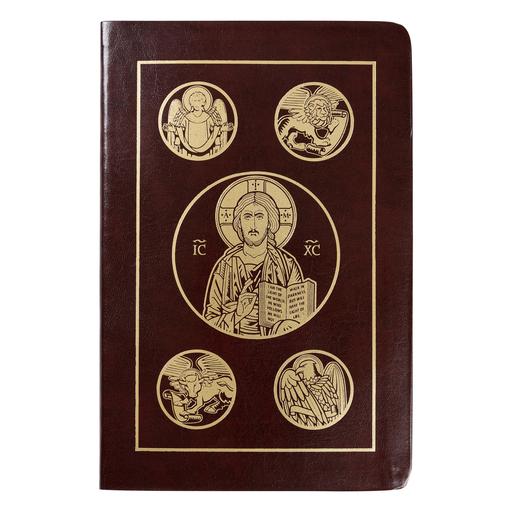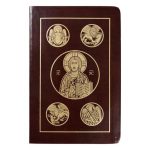 Description
IGNATIUS RSV BIBLE (Revised Standard Version) Catholic Edition. Suggested use with the Jeff Caviens Bible Timeline Series.
RSV.BIBLE = $29 (OUT OF STOCK) *MAY CALL US TO PLACE ORDER DIRECTLY FROM SUPPIER. 
A newly designed and typeset leather edition of the popular Revised Standard Version Catholic Edition Bible. This contemporary English translation revises archaic language of the first edition, and retains a faithful translation of the original text. The beauty of the RSV language makes this version of the Bible a joy to read. This Bible contains both the Old and New Testaments.
Features
Size: 6″ x 9″
Gold-edged pages
The RSV, second Catholic edition uses standard English and is in conformity with the Church's translation guidelines found in the Vatican document, Liturgiam Authenticam.
Both the Old and New Testaments are included.
Nine reference maps in color:
The Nations of Genesis Chapter 10
The Exodus from Egypt
The Conquest of Canaan
The Kingdom Years
Jerusalem – From David to Christ
Palestine in Christ's Time
Paul's First and Second Journeys
Paul's Third and Fourth Journeys
The Holy Land in Modern Times
---
PRICING SUBJECT TO CHANGE WITHOUT NOTICE: (Pricing determined by supplier. Final prices may vary depending on the discounted pricing available for large volume orders available through supplier).
* MAY ORDER NOTED ITEMS FROM SUPPLIER AS WELL. (Please note that we do only have a limited amount in stock).
All prices do not include additional shipping charges. Additional drop shipping charges will be added pending charge from supplier.
Please allow 1-2 weeks from time of order to time of delivery to allow for shipping or holiday delays.
Please feel free to contact us for quotes ahead of ordering time at 877-695-3561 or email rosaryworkshoptl_02@hotmail.com.
PRICING SUBJECT TO CHANGE WITHOUT NOTICE: (pricing determined by gram wt of metals at time of casting)