TREE OF LIFE CROSS – (2 bronze cross pendants) – (1.25 – 2 in.) – JPS.6057,58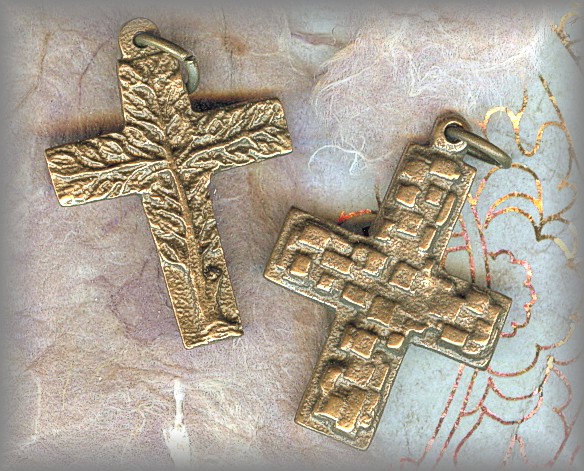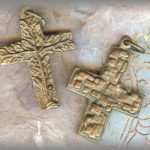 Description
TREE OF LIFE AND STONE (Lithostraton) CROSSES: Two great crosses to wear or to use on a chaplet or put it on your key chain! The Tree of Life is by Egino Weinert, world renown metal artist recognized by the Vatican and favorite of John Paul II. The Stone Cross is limited, a gem of a cross reminding us of the cornerstone, Christ. When gone, unable to replace.
JPS.6057: Left (Tree of Life Cross): 1.5 in.
JPS.6058: Right (Stone – Lithostraton Cross): 1.5 in. (Sorry, no longer available)
---
GREAT GIFT SUGGESTIONS:A wonderful gift for children receiving their first holy communion, for all confirmands on their special day. Wear on a chain around the neck or add to your rosary or chaplet as a wonderful reminder of a special day.
---
PRICING SUBJECT TO CHANGE WITHOUT NOTICE (available in cast bronze only)
JPS.6057: Left ($22) (Tree of Life Cross) special price: $18
JPS.6058: Right ($22)(Stone – Lithostraton): special price: $19 DISCONTINUED
PRICING SUBJECT TO CHANGE WITHOUT NOTICE: (pricing determined by gram wt of metals at time of casting)