US CATHOLIC CATECHISM for ADULTS – USCCB – 637 pages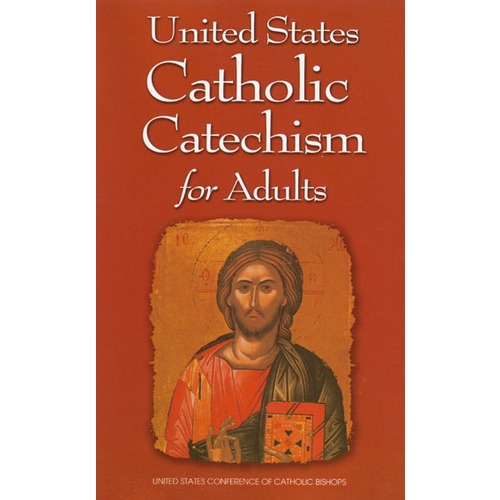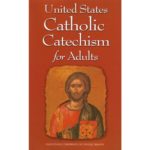 Description
U.S. CATHOLIC CATECHISM (for adults) Pope John Paul II envisioned the Catechism as a sure and authentic reference text for teaching Catholic doctrine particularly for preparing local catechists.
The Bishops of the United States determined a national adult catechism would be an effective way to achieve the goal of preserving the teachings in the Catechism while taking into consideration the local situation and culture.
"The United States Catholic Catechism for Adults is an adaptation of the Catechism of the Catholic Church, and it is presented to Catholics of the United States who are members of both Latin and Eastern Churches…This text follows the Catechism's arrangement of content: "The Creed"; "The Sacraments"; "Moral Life"; and "Prayer".
CHAPTERS INCLUDE:
1. Story or Lesson of Faith
2. Teaching: Its Foundation and Application
3. Sidebars
4. Relationship of Catholic Teaching to the Culture
5. Questions for Discussion
6. Doctrinal Statements
7. Meditation and Prayer
---
PRICING SUBJECT TO CHANGE WITHOUT NOTICE:
CALL 877 695 3561 FOR SPECIAL CHURCH DISCOUNTS
CCC FOR ADULTS- $24.95 + shipping
PRICING SUBJECT TO CHANGE WITHOUT NOTICE: (pricing determined by gram wt of metals at time of casting)