CATHOLICISM (DVD, STUDIES-Fr Robert Barron) – CATHOLICISM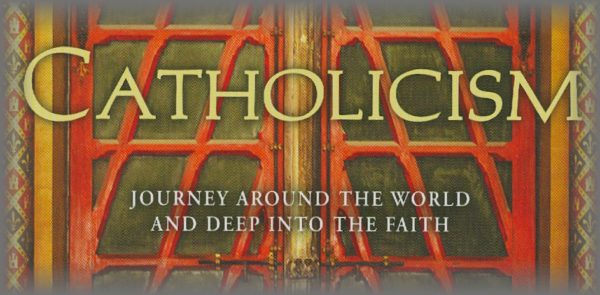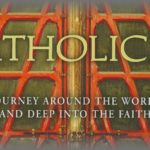 Description
CATHOLICISM: Father Robert E Barron: Journey around the world and deep into the faith Witness the most significant story ever told. For the first time in HD cinematography, the beauty and truth of the Catholic Faith is illustrated in a rich multimedia experience.
Journey with Fr Robert Barron to over 50 locations, 15 countries, and be touched by our global spirituality and culture of over one billion people.
Visit Israel, Italy, Uganda, Spain, Mexico and New York among others to understand the mystery and universality of
Catholicism.Discover the fullness of the Faith.
---
TEN EPISODES, TEN HOURS:
— 1. AMAZED AMD AFRAID
The Revelation of God Become Man
— 2. HAPPY ARE WE
The Teachings of Jesus
— 3. THE INEFFABLE MYSTERY OF GOD
That Then Which Nothing Grreater can be Thought
— 4. OUR TAINTED NATURE'S SOLITARY BOAST
Mary, the Mother of God
— 5. THE INDISPENSABLE MEN
Peter, Paul, and the Missionmary Adventure
— 6. A BODY BOTH SUFFERING AND GLORIOUS
The Mystical Union of Christ and the Church
— 7. WORD MADE FLESH, THE BREAD OF HEAVEN
The Mystery of the Liturgy and the Eucharist
— 8. A VAST COMPANY OF WITNESSES:
The Communion of Saints
— 9. THE FIRE OF HIS LOVE
Prayer and the Life of the Spirit
— 10. WORLD WITHOUT END
The Last Things
PURCHASED INDIVIDUALLY:
— 5 DVD SET ($149.95)
— WORK STUDY BOOK ($34.85)
The premier study program for presenting, understanding, and teaching the Catholic Faith.
(Available in Spanish and other languages)
CALL 877 695 3561 FOR SPECIAL CHURCH DISCOUNTS
---
PRICING SUBJECT TO CHANGE WITHOUT NOTICE: (pricing determined by gram wt of metals at time of casting)