WELCOME TO OUR NEW STORE!
EASTER SALE ON NOW!
WE ARE OFFERING ALL OUR ROSARIES, CHAPLETS & RELIGIOUS JEWELRY

50%

OFF ORIGINAL PRICE DURING EASTER – EXTENDED THROUGH PENTECOST (MAY 23RD)!
(PLEASE CHECK OUT OUR SELECTION WHILE THEY LAST)
MAY YOU HAVE A BLESSED EASTER SEASON! 
*****************************************************
YES, WE ARE STILL OPEN & TAKING ORDERS IN THIS TRYING TIME!
(Please join us in praying the rosary daily in these troubled times)  ALSO PRAY FOR PEACE: Here is a link to our PRAYER FOR PEACE (TO MARY, THE LIGHT OF HOPE)  http://rosaryworkshop.com/CHAPLETS-CMP-2002.html#PRAYER%20%20for%20PEACE
May God Bless You All!! 
*************************************************************************
TIPS FOR ORDERING:  
IF YOU KNOW SPECIFIC ITEM # , INPUT ITEM # INTO SEARCH BOX AT TOP OF

PAGE

HOVER ABOVE PRODUCTS – SUPPLIES – ETC. ON TOP OF PAGE FOR MORE ITEM CHOICES
*************************************************************************
* REMEMBER TO SAVE US TO YOUR FAVORITES *
https://store.rosaryworkshop.com
*************************************************************************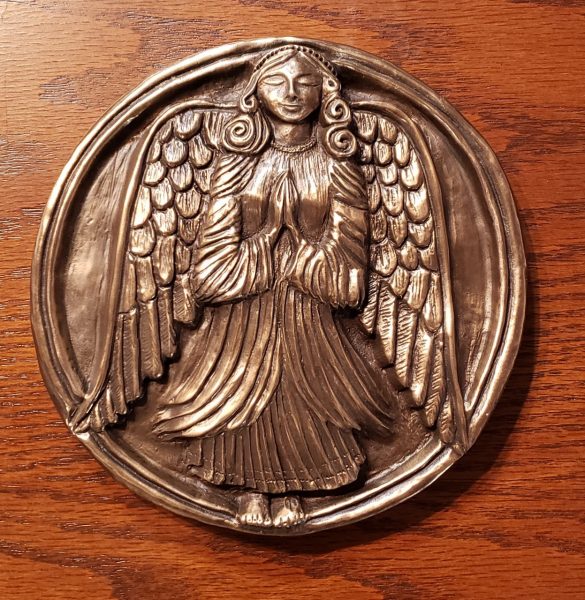 "HEAVENLY DEAL OF THE MONTH" 
LET THE CHILDREN COME TO ME ROSARY
2 mm CRIMPING BEADS: Available in three colors and set to match your wire, your wire should match your metal pieces. Gold (bronze) and silver and black for use on black beads. 2mm crimping beads are to be used with .019 wire. Approx 5 grams - (approx 150 - 160 beads ) per bag. Also now available in 1 ounce for savings. (we have looked for years and these are the finest we could find! We use them in our workshop) --- AVAILABLE IN 5 gm (gram) BAGS (approx 150 - 160 crimps) GOLD: $6 (use with bronze wire) SILVER: $6 ('clear' for use with silver) BLACK OX: $7 (works with either) ---ALSO AVAILABLE IN 1 oz (ounce) BAGS GOLD: $17 SILVER: $17 BLACK OX: $19



About Us
Offering antique, handmade, collectible rosaries, chaplets and religious jewelry. We use rare antique beads, semiprecious stones, pearls, natural materials and other hard to find beads.  
All crosses, crucifixes and religious medals are hand cast from antiques and vintage pieces in sterling silver, solid bronze and white bronze. We offer all kinds of rosary making supplies, religious study guides and many more items.



Q&A
QUESTION
Do you make special order rosaries & chaplets?
ANSWER
Yes. If there is something specific you like, just note the number of the rosary you saw of the beads, cross, crucifix, center or medal you would like and we would be happy to make your special one of a kind rosary for you! We want you to be happy with what you order.
Please contact Carol via email at rosaryworkshop_03@hotmail.com to place your specific order.
QUESTION
Why is there no First Class Mail choice for shipping?
ANSWER
SHIPPING NOTES: (Because we have no separate choice for First Class Mail at this time, our Web Host does not have it available for us. Please do one of the following while we are working on putting more choices in place. We are sorry for the inconvenience.)
For First Class Shipping – Choose Media Mail (USPS Simple)
As we have no separate choice at this time for First Class Mail Shipping. We may need to adjust shipping price slightly to reflect correct shipping price, however you will get a customer note to reflect correct shipping amount; it will be minimal if any.
For Priority Shipping – Choose Priority Mail (USPS Simple)
We may need to adjust shipping price to reflect correct shipping price, however you will get a customer note to reflect correct shipping amount. Priority Mail Rate for Small Flat Rate Box to most areas (Insured to $50) = $7.65
Also to qualify for FREE Shipping via First Class Mail or Priority Mail please visit our Website click on Home under Polices, Terms & Conditions, Shipping for more information.
QUESTION
Do I pay Michigan State Sales Tax?
ANSWER
We are located in Michigan so only residents of Michigan will pay state sales tax of 6%.