OUR LADY CLOTHED IN THE SUN – 1700s (2 in.) – M.OLS.01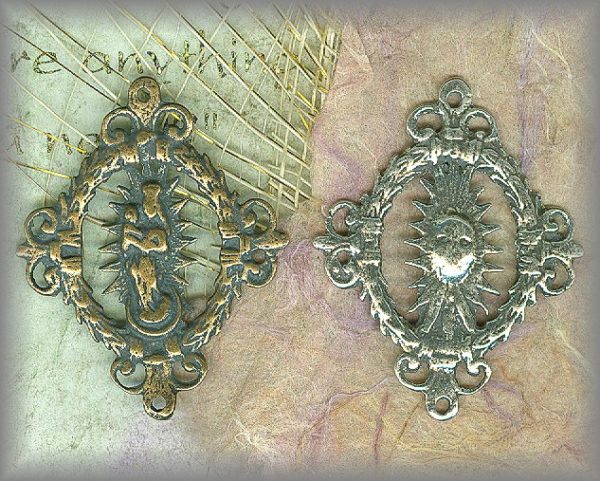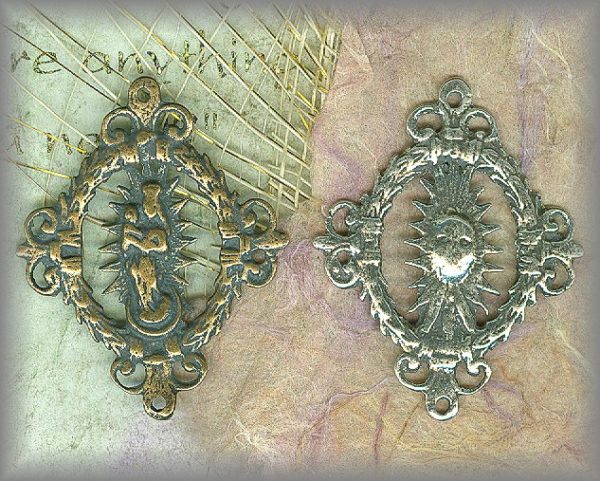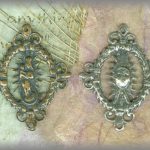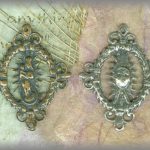 Description
OUR LADY CLOTHED in the SUN: The Woman of the Apocalypse is a figure from the Book of Revelation, Chapter 12. Her identity has been the subject of a wide variety of interpretations over the centuries. The overall design of this medal is typical of those found on early rosaries seen in museums and art books. Note in this medal, Our Lady is holding the child Jesus, typical of this devotion. REVERSE: symbol of sun face with radiating lines. Found in Armenia.
REVELATION 12:12 – A great sign appeared in the sky, a WOMAN clothed with the sun, with the moon under her feet, and on her head a crown of twelve stars. 2 She was with child and wailed aloud in pain as she labored to give birth.
AND AGAIN, 'THE WOMAN': Our Lady is also called 'WOMAN' in Genesis 3:15: 5 "I will put enmity between you and the WOMAN and between your offspring and hers; They will strike at your head", and at the wedding at Cana: John 2:3 "When the wine ran short, the mother of Jesus said to him, ?They have no wine.? 4* [And] Jesus said to her, ?WOMAN, how does your concern affect me? My hour has not yet come.? 5 His mother said to the servers, ?Do whatever he tells you."
GUADALUPE – The Apparition of Our Lady in 1531 (Mexico) is also considered to be a part of this devotion, a woman clothed in the sun, the moon at her feet. She is with child in this icon and has become the patroness of the Americans and the Pre Born.
---
ABOUT OUR MEDALS:
All our crucifixes, crosses, rosary centers and medals are hand cast from antique and vintage pieces in sterling silver and solid bronze then antiqued to restore original patina.
---
PRICING SUBJECT TO CHANGE WITHOUT NOTICE:
(Pricing is determined by the gram wt of precious metals at the time of casting)
PRICING SUBJECT TO CHANGE WITHOUT NOTICE: (pricing determined by gram wt of metals at time of casting)