FAUX LEATHER POUCHES (small – burnt copper only) – LWPF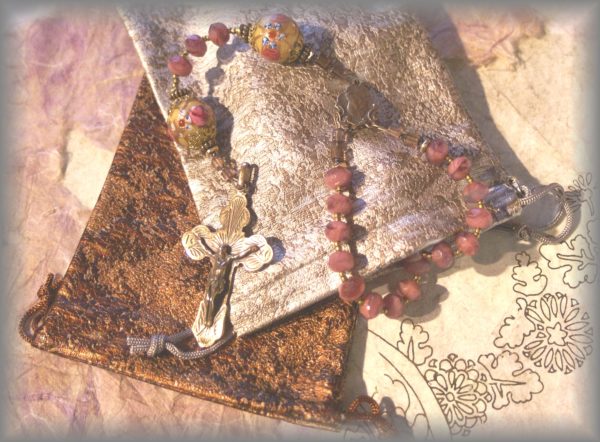 Description
FAUX LEATHER POUCHES: These sturdy but soft pouches will take everyday wear away from your rosaries and chaplets in your hand bag or pocket. We encourage their use for your jewelry too so it will not tangle with other items in your suitcase or possibly snag items in your drawers. It is easy for these items, rosaries, chaplets and jewelry to get caught and this rough treatment can eventually cause breakage or tear delicate objects where they are stored.
---
PRICING SUBJECT TO CHANGE WITHOUT NOTICE:

(AVAILABLE IN BURNT COPPER ONLY)
* ONLY (7) LEFT IN STOCK (Unable to Reorder/DISCONTINUED)
FOR EARRINGS / CHAPLETS
LWPF – (2.5 x 3.5 in) – $2.75 ea.
PRICING SUBJECT TO CHANGE WITHOUT NOTICE: (pricing determined by gram wt of metals at time of casting)