GARDEN of the IMMACULATE HEART II – antique CZ crystal / flowers – rosary – (10 mm – 29.5 in.) – RWSP.21195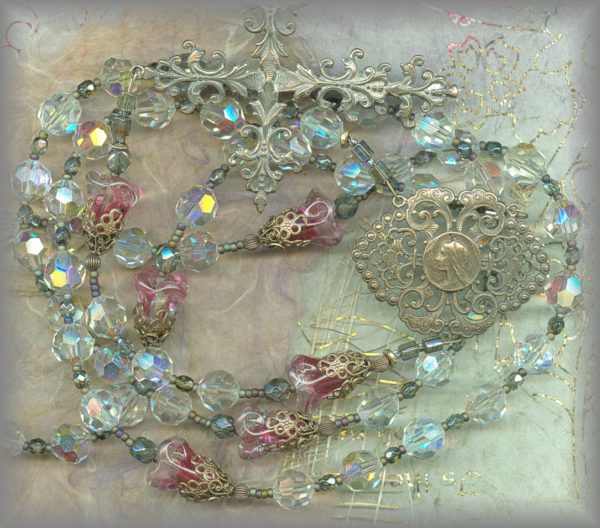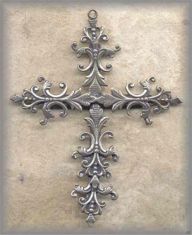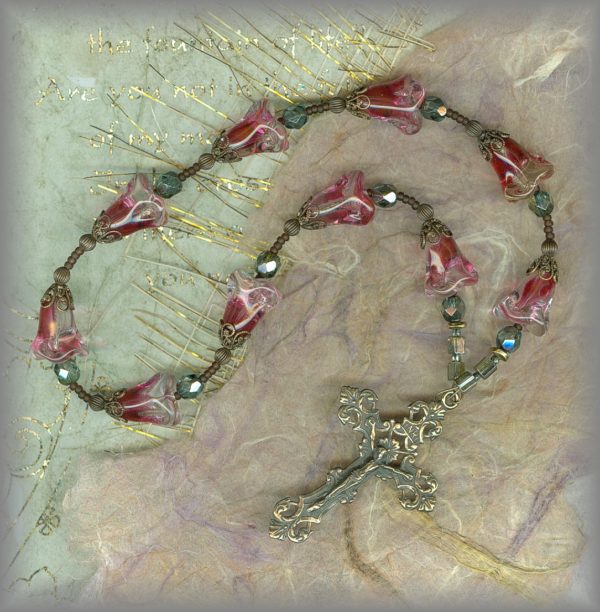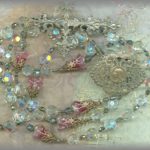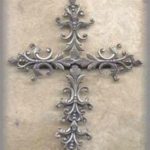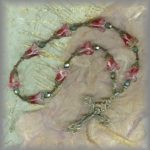 Description
GARDEN of the IMMACULATE HEART II:
This is a large rosary, perfect for those who have trouble finding them.
AVE BEADS: These old crystal beads are machine cut, giving each a pure faceted face for light to play on. Hold this rosary up and watch the captured light flash back a rainbow of colors reminding us of Gods promise!
PATERS: Precious crystal clear flower beads with throats of ruby red. Each capped with antiqued filigrees to create an antique imagery.
CRUCIFIX:  LARGE ORNATE – FILIGREE – antique, Europe/mid 20c – (3 in.)
CENTER: LG FILIGREE MADONNA CENTER – unknown era / vintage – ( 1.75 in. x 1.25 in )
---
……112 She is a garden enclosed, my sister, my promised bride; a garden enclosed, a sealed fountain. 13 Your shoots form an orchard of pomegranate trees, bearing most exquisite fruit: 14 nard and saffron, calamus and cinnamon, with all the incense?bearing trees; myrrh and aloes, with the subtlest odours. 15 Fountain of the garden, well of living water, streams flowing down from Lebanon!….SONG OF SOLOMON 4:12-15
---
ABOUT OUR METALS: All medals, crucifixes and crosses on our site are handcast from antique and vintage pieces in sterling silver and solid bronze then antiqued to restore original patina. This crucifix and center are some of the most beautiful in our collection. Truly a magnificent piece in either sterling or solid bronze.
---
PRICING SUBJECT TO CHANGE WITHOUT NOTICE (pricing determined by gram wt of precious metal at time of casting) Unable to replace antique crystals as imaged.
20 % DISCOUNT APPLIED BELOW UNTIL GONE 
ROSARY:
BRONZE: ($358) your special price $286.40
STERLING: ($632) your special price $505.60
CHAPLET:
BRONZE: ($174) your special price $139.20
STERLING: ($)240 your special price $192
PRICING SUBJECT TO CHANGE WITHOUT NOTICE: (pricing determined by gram wt of metals at time of casting)