HOLY INNOCENTS BRACELET – "HANNAH" – Crystal Rosebuds – (BRMG.21121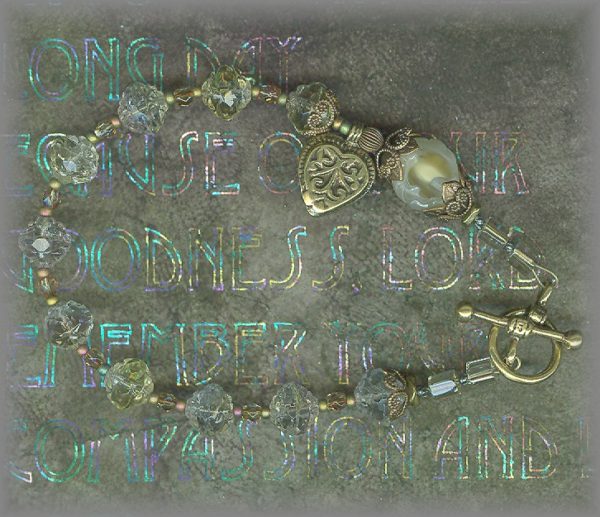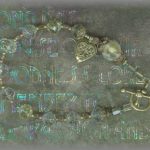 Description
HOLY INNOCENTS: BRACELET – HANNAH: DEDICATED TO THE PRE BORN:
AVE BEADS: 10 crystal clear Czech rosebud beads dedicated to the pre born in honor of the right to life.
PATER BEADS: matte crystal with 3 polished windows called 'Tri Cuts' or 'Trinity Beads' also called 'Three Window'. White inclusions enrich the purity of the bead. Little heart on bracelet is a reminder that abortion stops a beating heart.
---
HANNAH SANG
….and as she worshiped the LORD, she said: "My heart exults in the LORD, my horn (strength) is exalted in my God. I have swallowed up my enemies; I rejoice in my victory. 2 There is no Holy One like the LORD; there in no Rock like our God. 3 "Speak boastfully no longer, nor let arrogance issue from your mouths. For an all-knowing God is the LORD, a God who judges deeds. 4 The bows of the mighty are broken, while the tottering gird on strength. 5 he well-fed hire themselves out for bread, while the hungry batten on spoil. The barren wife bears seven sons, while the mother of many languishes.….(1 Samuel 2:1-5)
---
ABOUT OUR MEDALS: All medals, crucifixes and crosses are handcast from antiques and vintage pieces in sterling silver and solid bronze then antiqued to restore original patina
---
PRICING SUBJECT TO CHANGE WITHOUT NOTICE. (pricing determined by gram wt of precious metal at time of casting – very limited, unable to replace when beads are gone)
20% DISCOUNT APPLIED BELOW UNTIL GONE
BRONZE: ($92) your special price $73.60
STERLING: ($120) your special price $96
PRICING SUBJECT TO CHANGE WITHOUT NOTICE: (pricing determined by gram wt of metals at time of casting)