ST. MAXIMILIAN KOLBE CHAPLET (II) – Crystal Flat Beads- (9 in.) – C9G.51325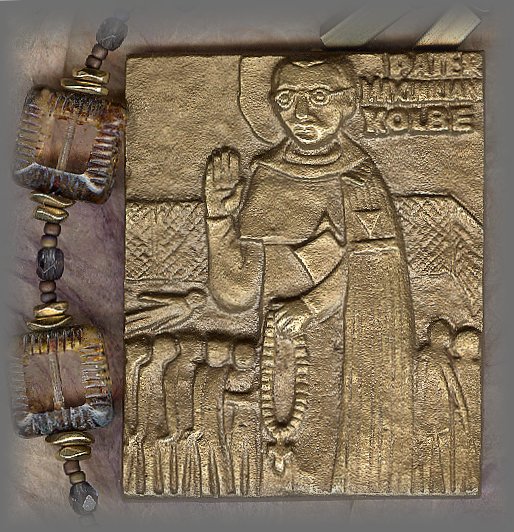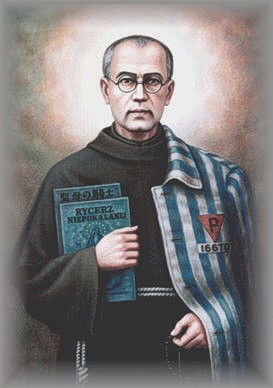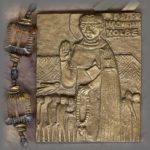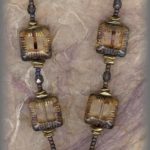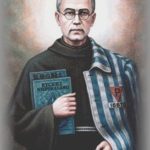 Description
MAXIMILIAN KOLBE CHAPLET
Male Saints Series
BEADS:  1.5 in. Crystal flat 'table cuts' or 'window beads with antiqued "picasso" edges that create the perfect choice for this beautiful medal. Inspired by a blank page in his mind to be written on for his newsletter
MEDAL: St MAXIMILIAN KOLBE by medalist Egino Weinert.  (Medal 1.5 x 2 inches)
Available in the traditional 9 bead chaplet (3 sets of 3) or 10 bead chaplet.
---
HOW TO PRAY THE 9 BEAD CHAPLET 
 1 Our Father, Hail Mary and Glory be on each set of 3's.
---
MEDALIST: World renowned German artist, Egino Weinert, is a master in the field of sacred gold smithery, as well as a painter and sculptor. He has consigned pieces of art for Cathedrals and Churches throughout the world and is a favorite of John Paul II. Several of Mr. Weinert's original enamel works may be seen in the Galleria Moderna of the Vatican Museum.
---
St MAXIMILIAN KOLBE: POLAND: Born Raymond Kolbe in Poland, January 8, 1894. He entered the Conventual Franciscan Order in 1910. He studied in Rome where he was ordained a priest in 1918. He founded the Militia of the Immaculata and from 1939 it grew from 18 to 650 friars in Warsaw alone.
MILITIA IMMACULATA (Army of Mary) He started a daily newspaper with a circulation of 230,000 and a monthly magazine with a circulation of over one million and a shortwave radio station and was planning to open a film studio. He is the patron of journalists, families, prisoners, pro-life movement and chemically addicted. He died at Auschwitz after offering his life so another prisoners could live.
---
ABOUT OUR MEDALS: All medals on our website are hand cast from antiques and vintage pieces in sterling silver and solid bronze then antiqued to restore original patina.
---
PRICING SUBJECT TO CHANGE WITHOUT NOTICE: (pricing determined by gram wt of metals at time of casting)
20% DISCOUNT APPLIED UNTIL GONE
BRONZE ONLY: ($172) – your special price $137.60
PRICING SUBJECT TO CHANGE WITHOUT NOTICE: (pricing determined by gram wt of metals at time of casting)