PROFESSIONAL SIDE CUTTERS (FLEX-SHEARS) – padded handle – TSC.P2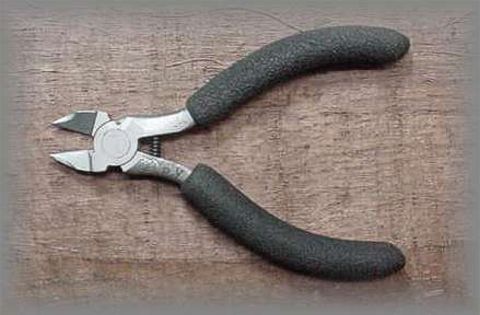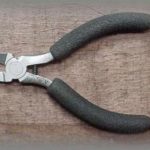 Description
PROFESSIONAL SIDE CUTTERS 'FLEX-SHEARS' – This is our choice for cutters on the table here at the Rosary Workshop – mine are over 5 years old and have never been sharpened after daily use. We like the padded handles (kinder to the hands) and the precision flush cut finish these sidecutters give to our work. "BEST AVAILABLE". Note these fine cutters are tooled to cut at the tip where the blades meet.
NOT DESIGNED FOR HOUSEHOLD CHORES! We do not advise using these cutters on other than Soft Flex type wires – not designed or tooled to cut heavy gauged household or electrical wires or other projects as may chip blades.
---
KH LEE DESIGN: epecially designed for use on SOFT-FLEX WIRE which is a 49 micro strands of stainless steel wire. Each signed by designer, K H Lee and comes with a lifetime warranty for sharpening if necessary.
---
PRICING SUBJECT TO CHANGE WITHOUT NOTICE:
PROFESSIONAL SIDE CUTTERS  = $36  special price $32    (SOLD OUT – ON BACK ORDER)
PRICING SUBJECT TO CHANGE WITHOUT NOTICE: (pricing determined by gram wt of metals at time of casting)