QUILL CZECH GLASS BEADS – (3 colors -turquoise, yellow, jet black) – CQB.21400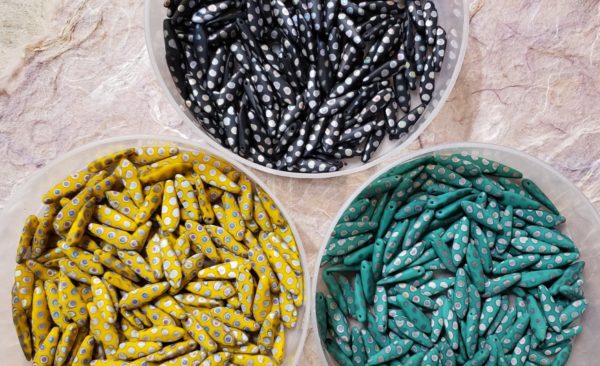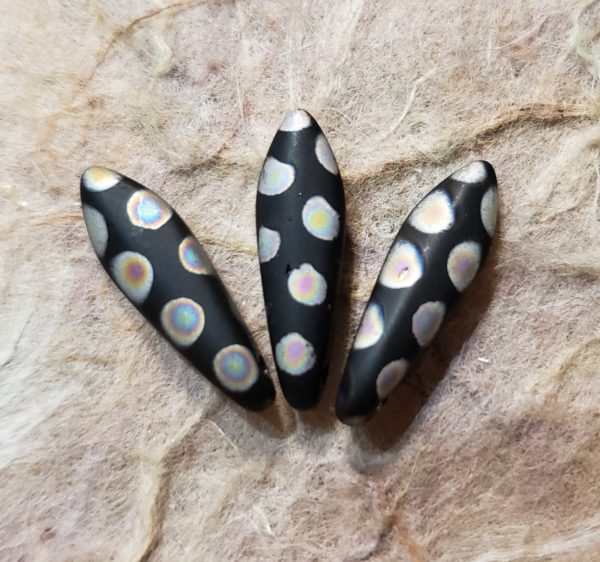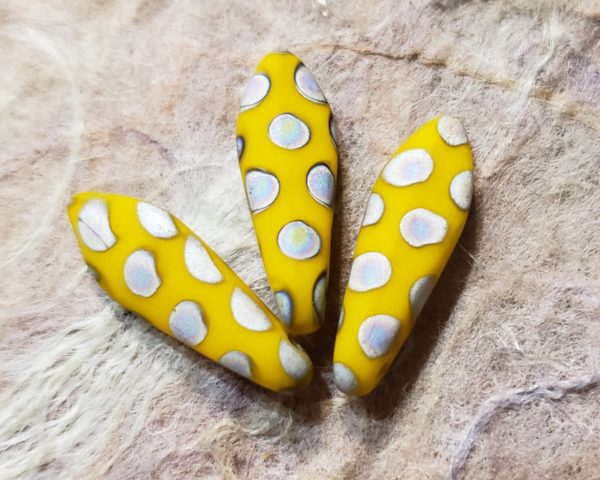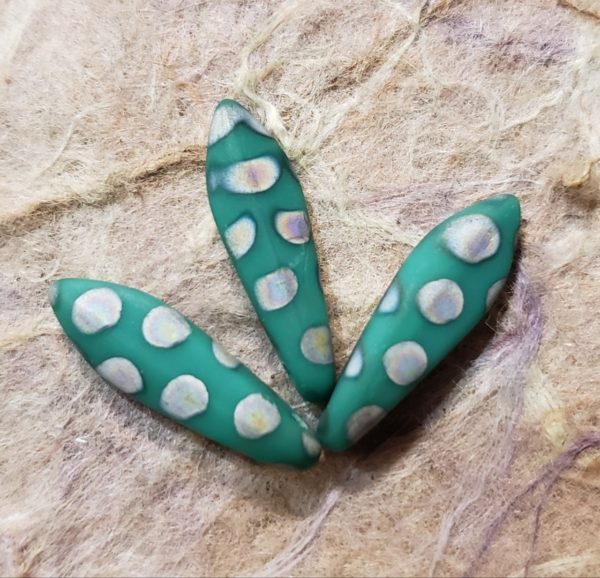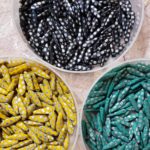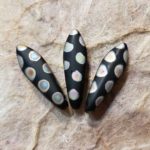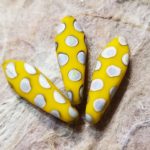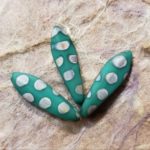 Description
QUILL CZECH GLASS BEADS: 3 colors (Jet Black, Butter Yellow & Turquoise), all with wonderful little silver dots, some of which have a rainbow effect! These wonderful little beads invite one to make a bracelet or necklace as they are whimsical and delicious! How do you see them used? We believe they are very new on the market as had never seen them before until the Milwaukee Bead and Button show.
---
PRICING SUBJECT TO CHANGE WITHOUT NOTICE: (limited, unable to replace when gone)
Available in 3 colors FOR $12 (approx 50 beads per pkg)
1. JET BLACK (shown top center)  ONLY (8) PKGS LEFT IN STOCK  
2. BUTTER YELLOW (shown bottom left)  ONLY (9) PKGS LEFT IN STOCK 
3. TURQUOISE (shown bottom right)  ONLY (10) PKGS LEFT IN STOCK 
(actual size: .6250 in L x .1875 in. W)  Note: The hole is on one end allowing the bead to stick out in a whimsical way!
PRICING SUBJECT TO CHANGE WITHOUT NOTICE: (pricing determined by gram wt of metals at time of casting)