SAINT JOAN OF ARC PLAQUE – (Egino Weinert-Germany) – (2.1250 in. H x 1.6875 in. W) – GWC.6032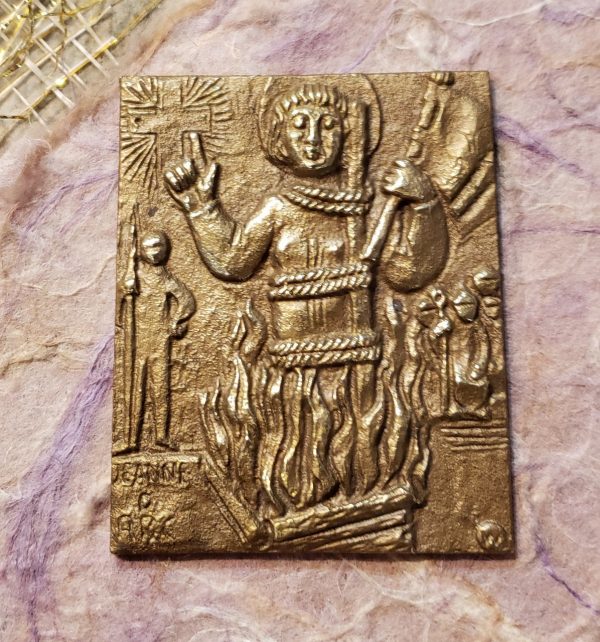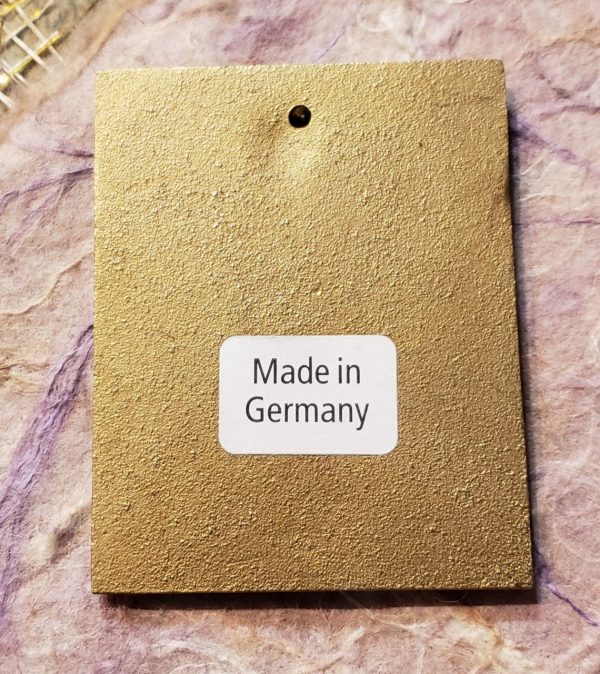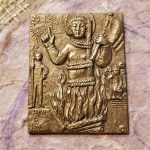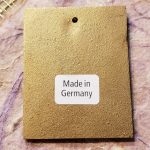 Description
SAINT JOAN OF ARC PLAQUE: (1412-1431) is a patron saint of France also known as "The Maid of Orleans" (French, La Pucelle d'Orléans). As depicted on this bronze plaque, Joan of Arc was burned at the stake as a heretic when she was only 19 years old, but declared a martyr in 1456, beatified in 1909, and canonized a saint in 1920. This the perfect gift for her feast day on May 30th. This solid bronze plaque is a great gift for her feast day (May 30th), birthday or confirmation,  for that special person named ("Joan" or "Joanna"). This will also be a great Christmas stocking stuffer!
---
THE PASSION OF JOAN OF ARC: Joan of Arc has been depicted again and again in popular culture since the time of her death. Many famous writers (including Shakespeare and Mark Twain), filmmakers and composers have created works about her. The most memorable and moving modern depiction of the trial and execution (martyrdom) of Joan of Arc is the classic 1928 silent film directed by Carl Theodor Dreyer, The Passion of Joan of Arc (La Passion de Jeanne d'Arc) which was based on the actual court records from her trial.
---
ABOUT EGINO WEINERT: World renowned German artist, Egino Weinert, is a master in the field of sacred gold smithery, as well as a painter and sculptor.  He has consigned pieces of art for Cathedrals and Churches throughout the world and is a favorite of John Paul II. Several of Mr. Weinert's original enamel works may be seen in the Galleria Moderna of the Vatican Museum.
Part of our Creator Mundi Collection.
---
PRICING SUBJECT TO CHANGE WITHOUT NOTICE:
AVAILABLE IN BRONZE ONLY:
GWC.6032 = $38
ONLY (2) LEFT IN STOCK (AVAILABLE TO BACK ORDER – ALLOW 1-2 WEEKS)
(actual size: 2.1250 in. H x 1.6875 in. W)
PRICING SUBJECT TO CHANGE WITHOUT NOTICE: (pricing determined by gram wt of metals at time of casting)