SMALL CLADDAGH RING EMBLEM DECORATION (includes ribbon) (2 in. H x 2.6875 in. W) – WGS.730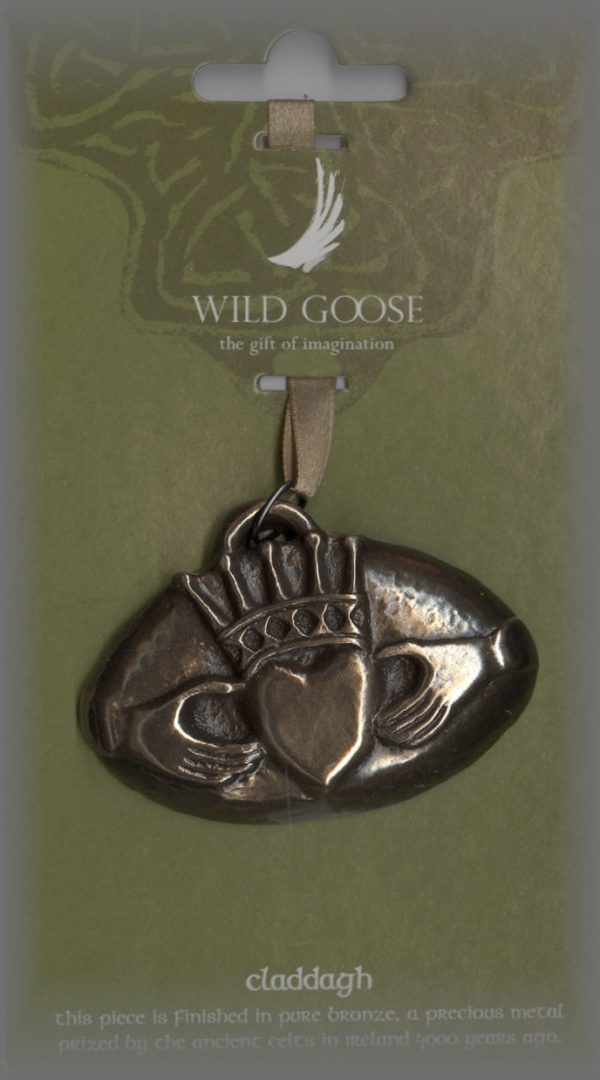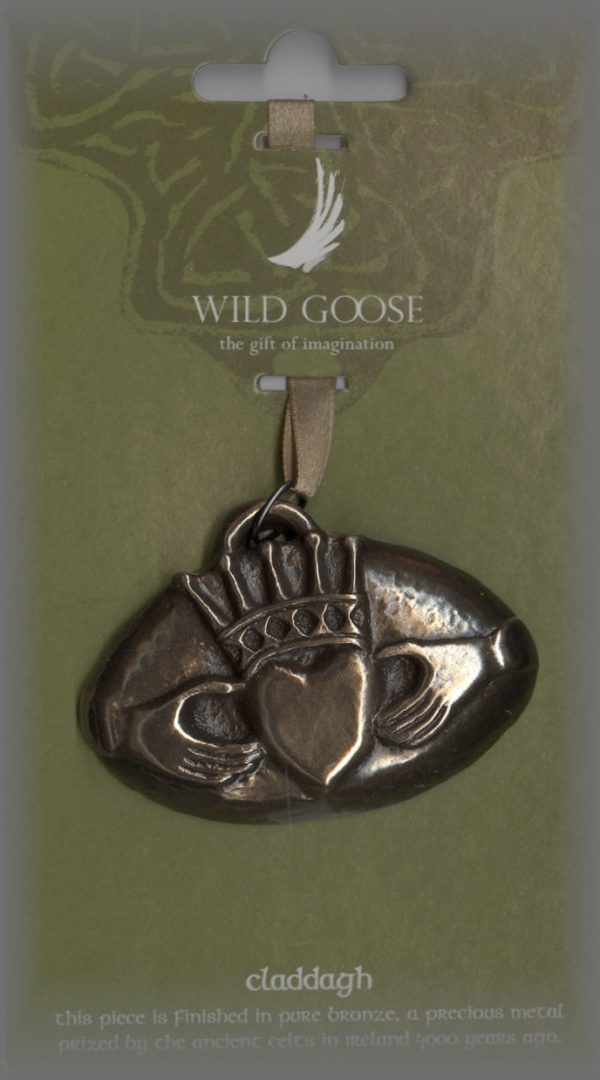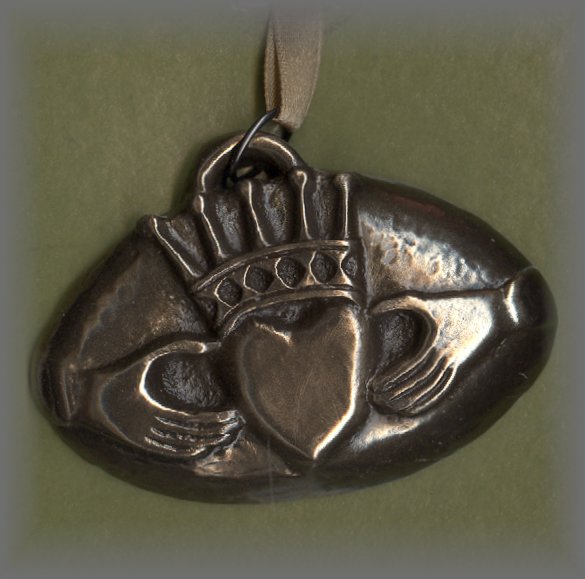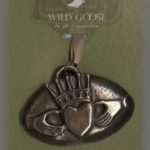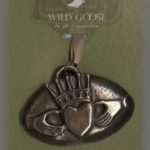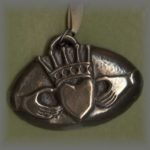 Description
SMALL CLADDAGH RING EMBLEM DECORATION: (includes ribbon) A miniature symbol on a ribbon to be hung as an ornament on a tree, the wall, front door or give to a special friend. Each is cast in pure bronze, a precious metal prized by the ancient Celtics in Ireland 4000 years ago.
SYMBOL CLADDAGH: 'This is the supreme symbol of love,loyalty and friendship, where the hands, heart and crown unite the emotional and spiritual'.
---
ABOUT WILD GOOSE STUDIO: "Since its founding in 1970, Wild Goose Studio has sought its inspiration in Ireland's history, poetry and mythology.
From the beginning, a group of skilled craft workers in Kinsale, Co. Cork has maintained the tradition of high quality as the range of images has grown. The early experimental spirit of co-founders Brian Scott-McCarthy and Kathleen Smyth remains to this day as Wild Goose broadens its horizons and expands in offering of award winning gifts for friends, family and you."
---
PRICING SUBJECT TO CHANGE WITHOUT NOTICE:
AVAILABLE IN PURE BRONZE:
WGS.730 = $12
ONLY (3) LEFT IN STOCK
(actual size: 2 in. H x 2.6875 in. W)
PRICING SUBJECT TO CHANGE WITHOUT NOTICE: (pricing determined by gram wt of metals at time of casting)