TREE OF LIFE CROSS – BRONZE, GERMANY (2.8750 in.) – GWC.6028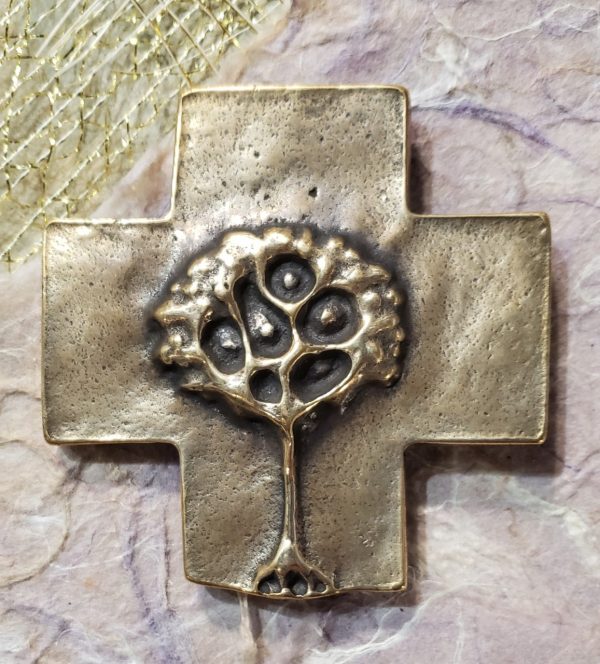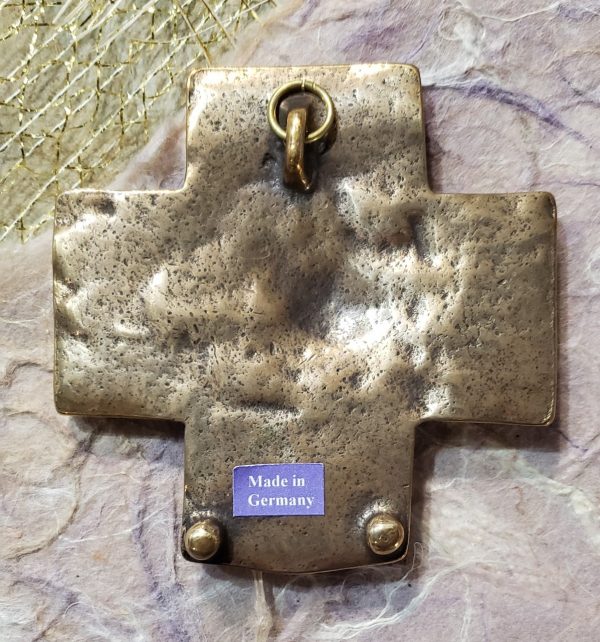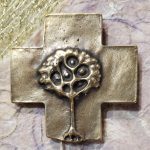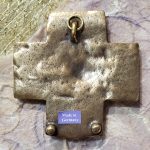 Description
TREE OF LIFE CROSS: A powerful cross in its simplicity. A perfect gift for any lifetime event in one's life. May be worn as has a ring on back for cord or chain or can easily be hung on a wall.
Part of Creator Mundi Collection.
---
TREE OF LIFE SYMBOLISM: "See first and las books of the Bible (Gen 2:9, 3:22, 24) & (Rev. 2:7, 22:2, 14, 19). As a powerful symbol of developing life, change, growth, and immorality, the Tree of Life is symbolic of the develpment of our faith and the whole of our life journey. Whether you are experiencing a painful pruning or celebrating new growth".
---
ABOUT THE MONASTERY OF MARIA LAACH: For over 50 years Maria Laach has offered religious cards, icons, and bronzes of high quality. There are about 80 Monks, assisted by Lay people in the production of these works sold all over the world. The grounds of the Monastery are also a sign of their large agricultural business. Their more recent works include gates and garden art. Our visit in 2007 gave us an incredible sense of this very blessed community.
---
PRICING SUBJECT TO CHANGE WITHOUT NOTICE:  (pricing determined by gram wt of metals at time of castin
*(UNABLE TO REORDER – DISCONTINUED)
AVAILABLE IN BRONZE ONLY:
GWC.6028 = Reg. ($38) Special Price $32  *ONLY (3) LEFT IN STOCK
*NOTE:  THIS PRODUCT MAY REQUIRE ADDITIONAL POSTAGE FOR SHIPPING, DUE TO THE SIZE & WEIGHT OF THE ITEM. (It may have to be shipped USPS Priority Mail instead of First Class Mail) If so, you will be quoted the price in your order confirmation. 
(actual size: 2.8750 in. H x 2.8750 in. W)
PRICING SUBJECT TO CHANGE WITHOUT NOTICE: (pricing determined by gram wt of metals at time of casting)