CONFIRMATION CROSS – (Maria Laach – Germany) – (3.50 in. H x 2.0625 in. W) – GWC.6013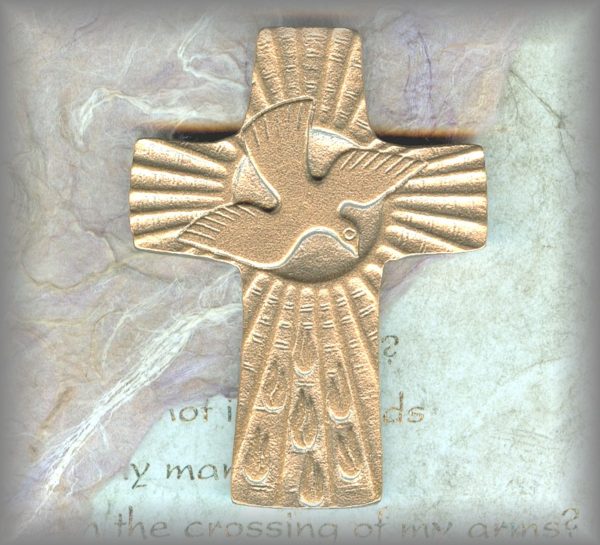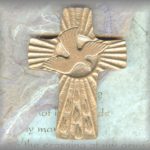 Description
CONFIRMATION CROSS: Give this cross to a new confirmand or to one receiving the Baptism of the Holy Spirit (Receiving Christ as their Lord and Savior) as in the Charismatic Renewal.
A Spiritually Meaningful Confirmation Gift:
In addition to the Dove, note that there are seven tongues of flame, representing the seven Gifts of the Holy Spirit: Wisdom, Knowledge, Counsel, Fortitude, Understanding, Piety, Fear of the Lord ("Wonder and Awe in God").
Confirmation is one of the central moments in a person's spiritual life. It's a moment worth highlighting. That's why this Confirmation Cross is so popular: with its emphasis on the fire of the Holy Spirit, it serves as a life-long reminder of the power of one's early spirituality. Later on, in the face of life's travails, your confirmand will be grateful for such a reminder a reminder that will give him or her the strength to call on the Holy Spirit and faith in the guidance and immanent power of the Spirit.
---
ABOUT THE MONASTERY OF MARIA LAACH: For over 50 years Maria Laach has offered religous cards, icons, and bronzes of high quality. There are about 80 Monks, assisted by Lay people in the production of these works sold all over the world. The grounds of the Monastery are also a sign of their large agricultural business. Their more recent works include gates and garden art. Our visit in 2007 gave us an incredible sense of this very blessed community.
Part of our Creator Mundi Collection.
---
PRICING SUBJECT TO CHANGE WITHOUT NOTICE: (pricing determined at time of casting)
AVAILABLE IN BRONZE ONLY:
GWC.6013 = $31 (Regular) Your Special Sale Price = $29
ONLY (3) LEFT IN STOCK (AVAILABLE TO BACK ORDER – ALLOW 1-2 WEEKS)
(actual size: 3.50 in. H x 2.0625 in. W)
PRICING SUBJECT TO CHANGE WITHOUT NOTICE: (pricing determined by gram wt of metals at time of casting)