FR. (FRAY) EUSEBIO KENO SJ ROSARY – Amber Padre Bead & Wood – (16 in) – RTB.21163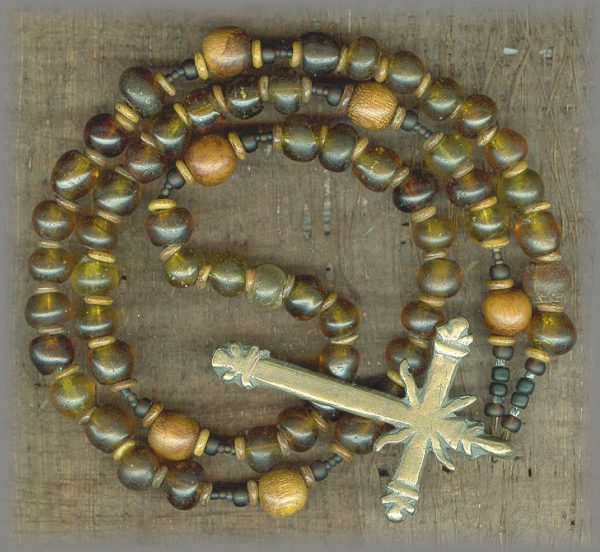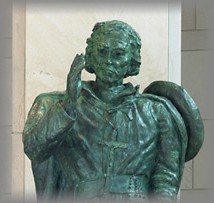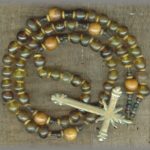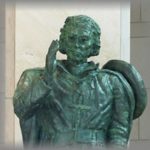 Description
FRAY EUSEBIO KENO SJ (1645-1711)
AVE BEADS: Old amber colored glass trade beads. Each hand made over 100 years ago. Color is in a somewhat translucent color reminding us of the earth near Tucson Arizona where our favorite church, Mission San Xavier del Bac is located. It was founded by Padre Keno (1685 – 1785). And is still an active parish.
PADRE BEADS: 8mm Fine grade wood to keep it simple.
CROSS:  VICTORY OVER ADAM's SIN – late 1700's – (2.5 in.) Cast from a piece over 100 years old.
The rosary is made all in one loop following tradition. This design also does not tangle or knot as easily as the pendant design.
---
Father Keno was an Italian Jesuit priest known for his exploration and evangelizaton of the now known as southern Arizona and northern Sonora. He proved that Baja California was not an island and established 24 missions. Our favorite stop for mass outside of Tucson, is San Xavier del Bac founded in 1692. The new church dates 1785 is beautifully decorated with a mix of Native American and New Spain frescoes). He taught the Indians how to grow seeds and grain from Europe and is believed to have introduced the grape that produces Zinfandel and may have brought cuttings for the ?Mission Fig? from Europe.
Father Keno also provided livestock to the Indians and saw to their daily care like a rancher. The heard grew from 20 to over 70,000. He fought hard for the rights of the Indians and was opposed to slavery which created problems with the Spaniards. He was an author, astronomer and cartographer, drawing the first maps of the area. He also encouraged the building of roads and his many expeditions covered over 50,000 square miles much of which he mapped. He was not only important to the economic growth of the area but brought unknown numbers to the faith of the true God.
We encourage you to ask Fra Keno to intercede for you and your loved ones needs then re dedicate this rosary to any one you choose. (Say a little prayer for him first)
---
ALL OUR MEDALS: All our medals are handcast from antiques and vintage pieces in sterling silver and solid bronze then antiqued to restore original patina.
---
PRICING IS SUBJECT TO CHANGE WITHOUT NOTICE (prices determined by gram wt of precious metal at time of casting)
20% DISCOUNT APPLIED BELOW UNTIL GONE
BRONZE:($278) your special price $222.40
STERLING:($318) your special price $254.40
PRICING SUBJECT TO CHANGE WITHOUT NOTICE: (pricing determined by gram wt of metals at time of casting)