PENDANT CROSSES – (bronze cross pendants) – (1.25 – 2 in.) – JPS.6054,55,56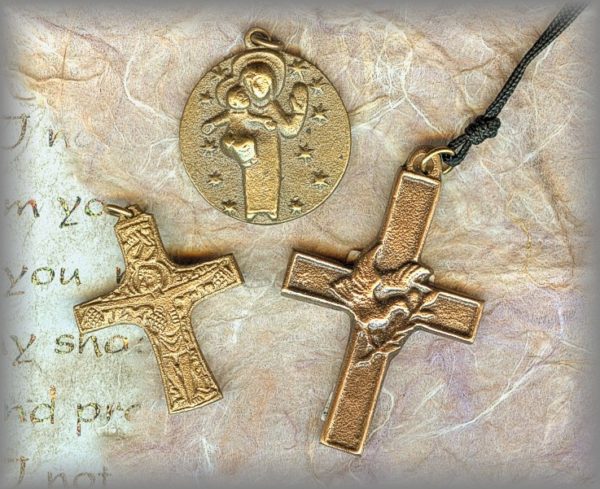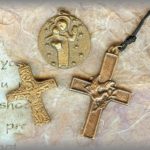 Description
PENDANT CROSSES: The Communion Pendant and Madonna Pendants are designed by the world renown artist Egino Weinert (Germany). The Holy Spirit Cross, perfect for Holy Spirit People of the Renewal Pendant Cross is from Germany too.
GREAT GIFT SUGGESTIONS:A wonderful gift for children receiving their first holy communion, for all confirmands on their special day. Wear on a chain around the neck or add to your rosary or chaplet as a wonderful reminder of a special day.
---
ABOUT THE MONASTERY OF MARIA LAACH: For over 50 years Maria Laach has offered religous cards, icons, and bronzes of high quality. There are about 80 Monks, assisted by Lay people in the production of these works sold all over the world. The grounds of the Monastery are also a sign of their large agricultural business. Their more recent works include gates and garden art. Our visit in 2007 gave us an incredible sense of this very blessed community.
---
PRICING SUBJECT TO CHANGE WITHOUT NOTICE
JPS.6054: Left (Communion Pendant Cross $21 – special $19
JPS.6056: Right (Holy Spirit Cross): $22 – special $20
JPS.6055: Center- sold out and discontinued
PRICING SUBJECT TO CHANGE WITHOUT NOTICE: (pricing determined by gram wt of metals at time of casting)