REJOICING THE HEART ROSARY- Obsidian & Jasper – (24 in) – RET.2811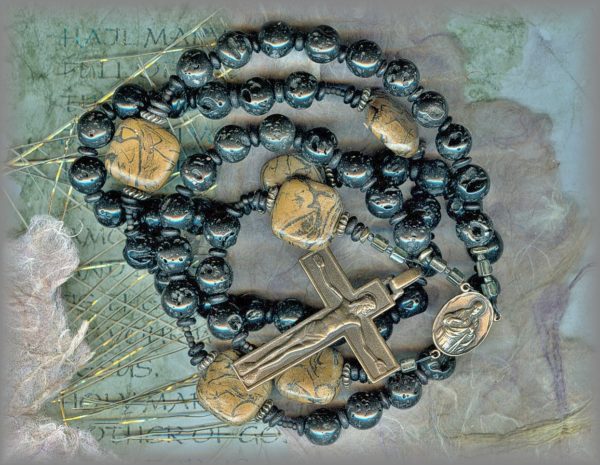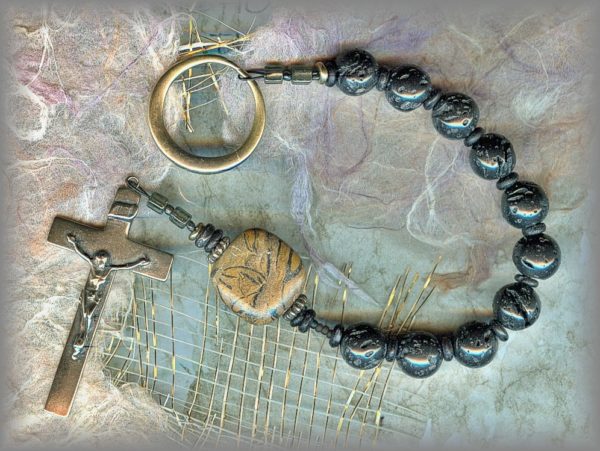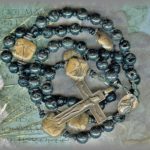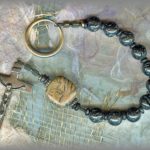 Description
REJOICING THE HEART IV:
AVE BEADS: 8mm Natural obsidian (volcanic glass or Lava)
PATER BEADS: with one of the most beautiful of the Picture Jasper Paters. (We have lightened the image to show off the Ave beads so note that the Paters are a richer, darker brown with black lines.) A powerful yet simple combination for those who prefer a rosary that is made for daily prayer and meditation.
CRUCIFIX: THIRD ORDER CRUCIFIX – antique, Europe/unknown – (2 in.)
CENTER: CARMEL (scapular) – antique, Europe/early 20c – (1 in.)
…..The precepts of the LORD are right, rejoicing the heart. The command of the LORD is clear, enlightening the eye. Psalm 19:9
---
ABOUT OUR METALS: All medals, crucifixes, and centers on our site are hand cast from antiques and vintage pieces in sterling silver and solid bronze then antiqued to restore original patina.
---
PRICES SUBJECT TO CHANGE WITHOUT PRIOR NOTICE. Pricing subject to gram wt of precious metal at the time of casting. Antique beads very limited, unable to replace.
20% DISCOUNT APPLIED BELOW UNTIL SOLD.
ROSARY
BRONZE: ($222) your special price $177.60
STERLING: ($300) your special price $240
CHAPLET (one decade)
BRONZE: ($130) your special price $104
STERLING ($160) your special price $144.05
.
PRICING SUBJECT TO CHANGE WITHOUT NOTICE: (pricing determined by gram wt of metals at time of casting)