SM. ST BRIGID's CROSS DECORATION (includes ribbon) (3 in. H x 3 in. W) – WGS.729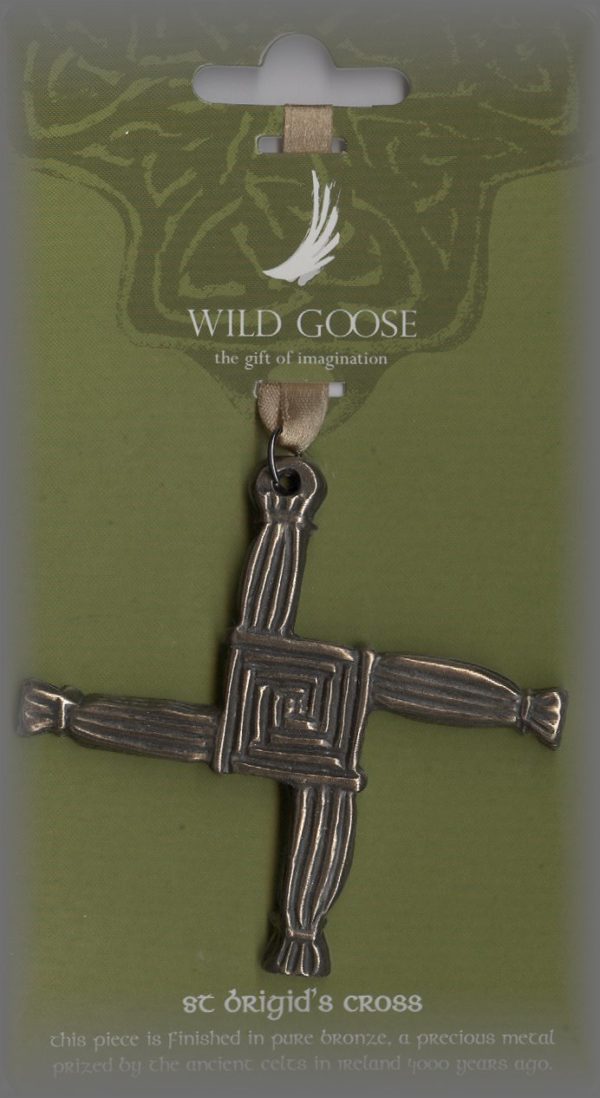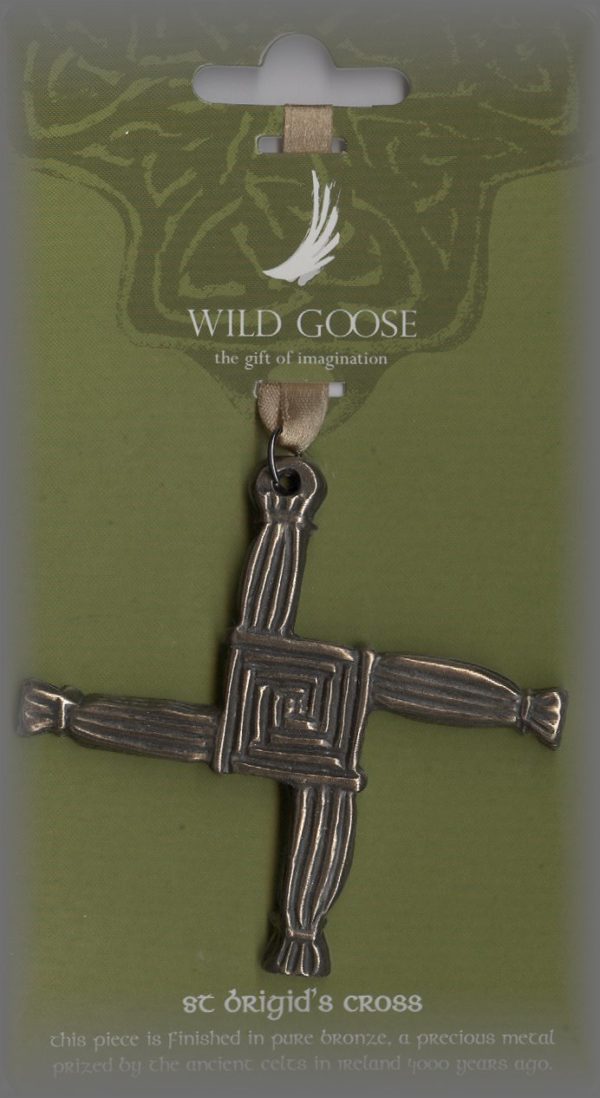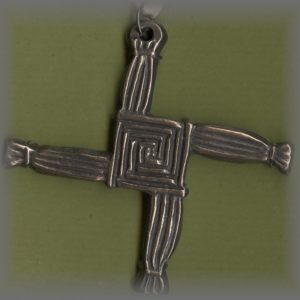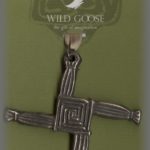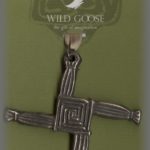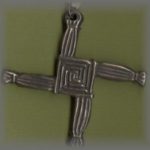 Description
ST BRIGID's CROSS DECORATION (includes ribbon): Traditional feast day, 1 February – When a new cross of straw was made each year to be hung on a wall or over the door to bless one's house and all who enter. Each is cast in pure bronze, a precious metal prized by the ancient Celtics in Ireland 4000 years ago.
---
TRADITION: The legend of the woven St Brigid's cross is believed to have begun during a visit by Bridgid to a dying pagan chieftan. To teach the chieftan about Christ and the Christian way, she took the straw covering the floor and quickly wove a simple cross for him.
---
ST BRIGID's BLESSING:
May Brigid bless the house wherein you dwell
Bless every fireside, every wall and door
Bless every heart that beats beneath its roof
Bless every hand that toils to bring it joy
Bless every foot that walks its portals through
---
ABOUT WILD GOOSE STUDIO: "Since its founding in 1970, Wild Goose Studio has sought its inspiration in Ireland's history, poetry and mythology.
From the beginning, a group of skilled craft workers in Kinsale, Co. Cork has maintained the tradition of high quality as the range of images has grown. The early experimental spirit of co-founders Brian Scott-McCarthy and Kathleen Smyth remains to this day as Wild Goose broadens its horizons and expands in offering of award winning gifts for friends, family and you."
---
PRICING SUBJECT TO CHANGE WITHOUT NOTICE:
AVAILABLE IN PURE BRONZE ONLY:
WGS.729 = $12 OUT OF STOCK (TO BE BACK ORDERED)
PRICING SUBJECT TO CHANGE WITHOUT NOTICE: (pricing determined by gram wt of metals at time of casting)