ECCE HOMO Behold the Man (Sisters of Bethlehem Statue) – (9 in) – CSBbm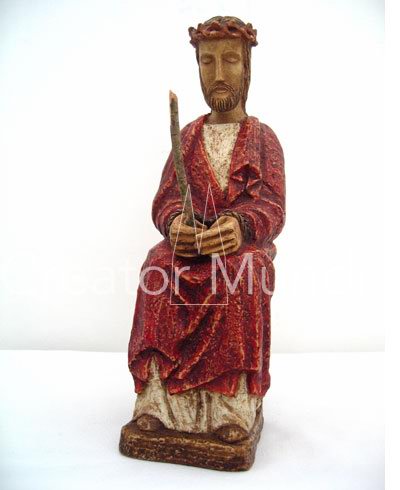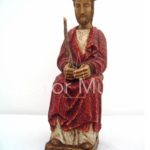 Description
ECCE HOMO (Behold the Man) When Jesus came out wearing the crown of thorns and the purple robe, Pilate said to the people, "Ecce homo!", Latin for "Behold the man!?
(John 19:5): So Jesus came out, wearing the crown of thorns and the purple cloak. And he said to them, "Behold, the man!"
---
ABOUT THE COMMUNITY OF THE SISTERS OF BETHLEHEM (France): The Monastère de Bethlèem: The Community of Bethlehem had its humble beginnings in a French stable over 50 years ago. Because of this, the sisters named their new monastery 'Bethlehem'. They chose St. Bruno of Cologne as their spiritual Father and took on the Gospel of silence and solitude as their spiritual focus. Each of these beautiful statues, use the local dolomite stone. It is crushed, mixed with resin and cast into each statue they make. Along with these wonderful statues, they also are known for their beautiful crèches and jewelry.
Part of our Creator Mundi Collection.
---
PRICING SUBJECT TO CHANGE WITHOUT NOTICE:
ECCE HOMO = $374  ONLY (1) IN STOCK
(MAY BE ABLE TO ORDER MORE FROM SUPPLIER – PLEASE CONTACT US FOR AVAILABILITY Toll Free @ 877-695-3561 or Email rosaryworkshoptl_02@hotmail.com )
PRICING SUBJECT TO CHANGE WITHOUT NOTICE: (pricing determined by gram wt of metals at time of casting)