THE PROPHETS – Messengers of God's Mercy (DVD, CD, STUDIES-Thomas Smith and Sarah Christmyer) – BTL PROPHETS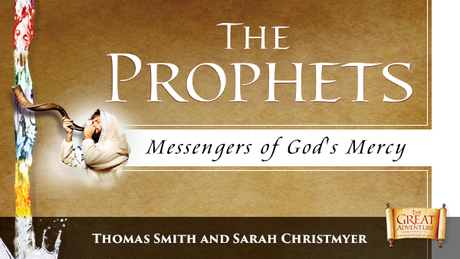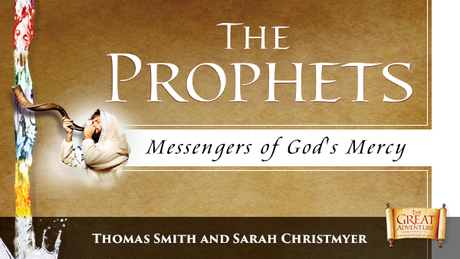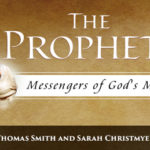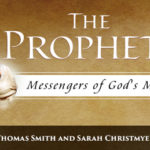 Description
THE PROPHETS: Messengers of God's Mercy is a Catholic Bible study that will draw you closer to your heavenly Bridegroom.
If we consider that God is the Divine Bridegroom and the Church is his Bride, then the prophets can be seen as "spiritual marriage counselors." They afflict the comfortable and comfort the afflicted, calling us to return to our covenant relationship with God. They urge us to repentance, warn us of the dangers of sin, and announce the blessings of faithfulness. Their prophetic words speak to us even today, as they draw us closer to our heavenly Bridegroom, and show us how to share him with others.
In The Prophets You Will:
Discover who the prophets were, what their message was, and why they are important to us.
See how God is constantly calling you to a deeper relationship with him.
Discover the areas in your life that prevent you from drawing closer to God.
Understand how the central message of the prophets is one of love, proclaiming the mercy of God for his children.
See how their powerful words speak to us today, shedding light on our faith and our lives.
Discover the ways you are called to be the voice of God to others.
…and much more!
---
AVAILABLE IN TWO FORMATS: DVD or CD (Sessions 50-55 minutes)
DVD* ( 5 DVDs – 10 sessions) = $124.95 ONLY (1) IN STOCK
CD ( 5 CD's – 10 sessions) = $49.95
In these ten sessions Thomas Smith provides an overview and explanation of the prophets.
These sessions are just one part of the program.The Prophets Study Set contains the study questions, responses, and talk notes needed for the study.
Sessions included:
Introduction to the Prophets
Hosea: Living God's Love Story
Jonah: God's Reluctant Messenger
Isaiah Part 1: Prophet of Woe
Isaiah Part 2: Prophet of Consolation
Jeremiah: The Broken-Hearted Prophet
Ezekiel: God's Watchman on the Wall
Daniel: Faithful to the End
Haggai and Malachi: Messengers of Hope
New Testament and Modern Prophets: Messengers of the New Covenant
---
STARTER PACK = $129.00
This Starter Pack is what every leader needs to begin The Prophets: Messengers of God's Mercy. It includes:
5-DVD Set (10, 30-minute videos presented by Thomas Smith)
Study Set (includes The Bible Timeline Chart)
Each participant and small-group facilitator should have a Study Set, which includes session overviews, questions and responses, and talk notes. The Study Set is used during each step of the program:
The session overviews and questions are needed for Home Preparation and Small-Group Discussion.
The talk notes are needed during the Video Presentations.
The responses are needed for the Review of Responses.
PRICING SUBJECT TO CHANGE WITHOUT NOTICE: (pricing determined by gram wt of metals at time of casting)