TREE OF LIFE CROSS (Butzon Bercker – Germany) (4 in. H x 3.5 in. W) – GWC.6007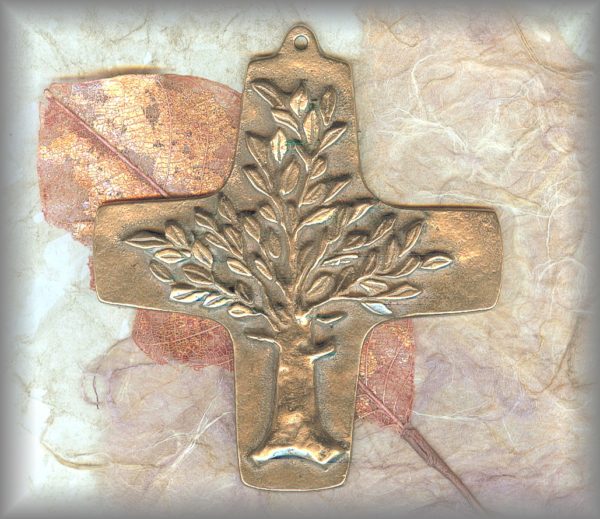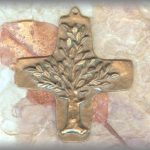 Description
TREE OF LIFE CROSS: is perfect for those going through transformations of any kind, as a reminder of God's life-giving and life-affirming power. The cross features an eyelet at the top to facilitate hanging.
WISDOM IS A TREE OF LIFE: This Tree of Life design is rooted in scripture, whoever receives it as a gift will forever be reminded of the tradition and importance of the Tree of Life. The Tree of Life is of course first mentioned in Genesis, being planted alongside the Tree of Knowledge of Good and Evil in he Garden of Eden (Genesis 2:9), and is said to bestow eternal life on all who eat of its fruit (Genesis 3:22).
Describing Wisdom, Proverbs says, "She is a tree of life to those who take hold of her; those who hold her fast will be blessed" (Proverbs 3:18). Thus the lifelong pursuit and adoration of wisdom is the source of our spiritual sustenance and nourishment in this life. That message makes this a perfect gift for recent high school or college graduates: we acquire knowledge through schooling, but knowledge without Wisdom is useless, to keep growing spiritually and in our love of God, we must pursue Wisdom.
A Christian Gift for Anyone on Life's Journey:
The Tree of Life figures prominently in the first and last books of the Bible (Gen 2:9; 3:22, 24; Rev 2:7, 22:2,14,19). As a powerful symbol of developing life, change, growth and immortality, the Tree of Life is symbolic of the development of our faith and the whole of our life journey. Whether you are experiencing a painful pruning or celebrating new growth, the image is a powerful symbol of hope. A Tree of Life celebrates and honors any occasion with its life-affirming message.
The Tree of Life is a symbol of developing life, change, growth and immortality; it is emblematic of the development of our faith and of the whole of our life journey. Just about everyone connects with the Tree of Life, making it a centering gift for moments of transition, new growth and change. Whether as a birthday or Christmas gift, an adult baptism gift, a graduation gift, or a consolation gift, this Tree of Life Cross will be a welcome addition to any home.
---
ABOUT BUTZON BERCKER: In 1870, Butzon and Bercker began as a publishing company. By 1920 it began to produce fine religious art and in 1930, they started their own woodworking shop. By 1958, a foundry was established and they began to produce fine bronze religious art. There are over 80 artists, from blacksmiths to sculptors. Their work ranges from small, wearable pendants, to liturgical appointment for churches. All finishing work is done by 25 master artists, providing the buyer with the finest of work.
Part of our Creator Mundi Collection.
---
PRICING SUBJECT TO CHANGE WITHOUT NOTICE: (pricing determined at time of casting)
AVAILABLE IN BRONZE ONLY:
GWC:6007 = $31 (Regular) Your Special Sale Price = $29
ONLY (6) LEFT IN STOCK (AVAILABLE TO BACK ORDER – ALLOW 1-2 WEEKS)
*NOTE:  THIS PRODUCT MAY REQUIRE ADDITIONAL POSTAGE FOR SHIPPING, DUE TO THE SIZE & WEIGHT OF THE ITEM. (It may have to be shipped USPS Priority Mail instead of First Class Mail) If so, you will be quoted the price in your order confirmation. 
(actual size: 4 in. H x 3.5 in. W)
PRICING SUBJECT TO CHANGE WITHOUT NOTICE: (pricing determined by gram wt of metals at time of casting)