TRINITY / SALVATION CROSS PENDANTS (1.25 – 1.75 in.) – JPS.6054, JPS.6059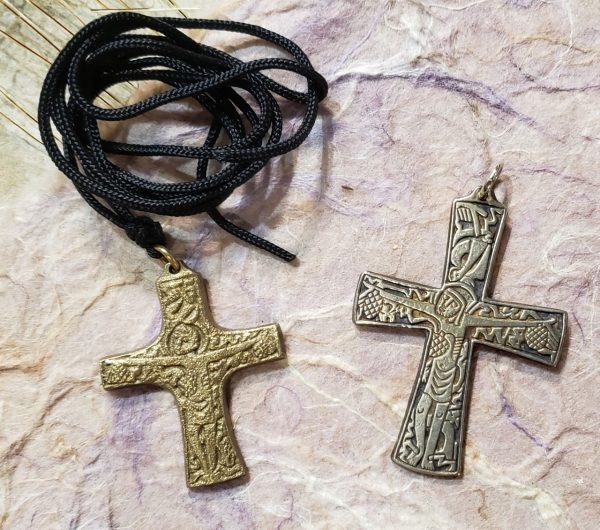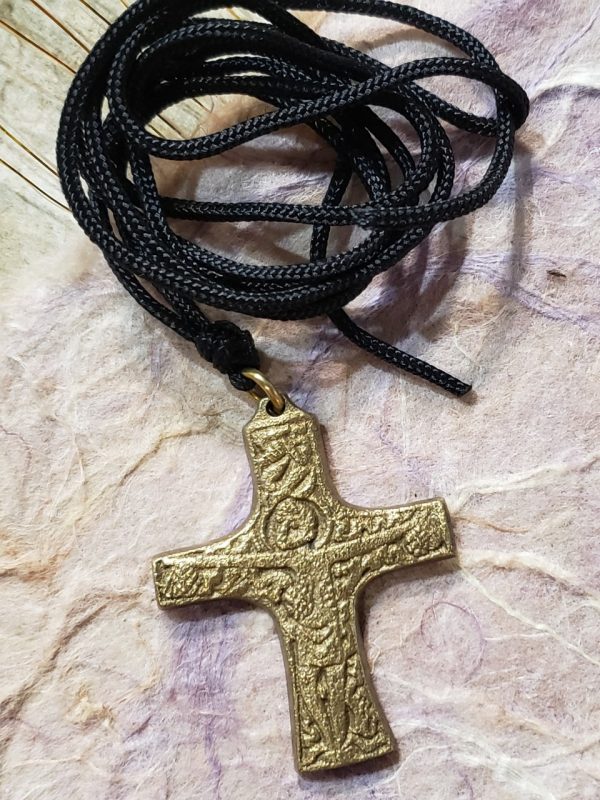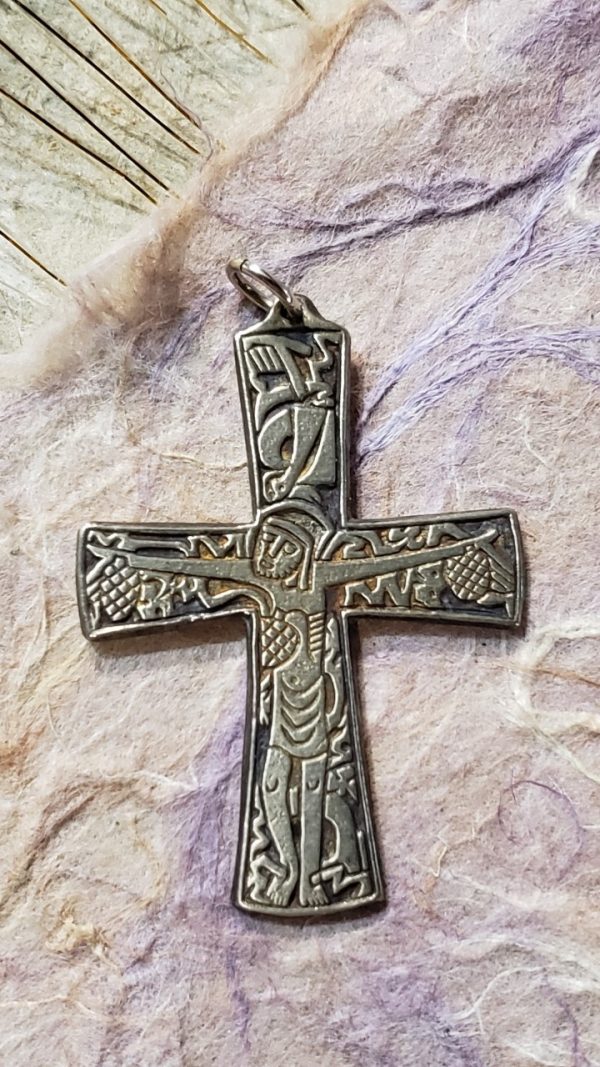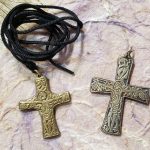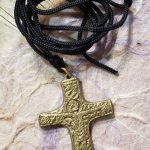 Description
JPS.6054 – TRINITY CROSS PENDANT:  This Trinity Crucifix Pendant is an exquisitely detailed solid bronze crucifix pendant and comes with a black nylon cord. The right Hand of God the Father above is sending the Holy Spirit "in the form of a dove" down upon Jesus nailed to a cross.
This Catholic pendant cross shows Jesus surrounded by vines and by grapes, bringing to mind John 15:1: "I am the true vine, and my Father is the vinegrower." Grape clusters also represent Christ's blood poured out on the cross and in the Eucharist.
Father, Son, and Holy Spirit—the Holy Trinity—are the central Mystery of a Christian's personal devotion and the Christian community's public worship. This crucifix is an exquisite depiction of that Mystery.
Part of our Creator Mundi Collection.
---
THE MYSTERY OF THE TRINITY:  This solid bronze trinitarian crucifix, conceived and executed in Germany by a master bronzesmith, makes a beautiful Christian gift and is perfect for those RCIA candidates receiving baptism, confirmation and first communion. Pastors may want to welcome new members of their community with this gift.
The Communion Pendant is designed by the world renown artist Egino Weinert (Germany). The Holy Spirit Cross, perfect for Holy Spirit People of the Renewal Pendant Cross is from Germany too.
Our Salvation Pendant is a stunning depiction of the Crucified Christ in the Trinity. The intricacy and symbolic depth of this pendant make it an exquisite work of art. What a perfect gift for RCIA candidates being received into the Church.
---
JPS.6059 – SALVATION CROSS PENDANT:  This blackened silver-nickel bronze pendant comes with a 28-inch black nylon cord. This solid bronze pendant—designed and executed in exquisite detail by a master goldsmith in Germany—captures the Mystery of the Trinity and of the Eucharist compactly and elegantly.
---
A PERFECT GIFT IDEA FOR FIRST COMMUNION AND RCIA:
This crucifix depicts the entire Trinity in one scene: the right Hand of God the Father above (Mark 16:19, Acts 2:33) who sends the Holy Spirit "as a dove" (Mark 1:10, John 1:32) upon the Crucified Christ, the Word of God made Flesh (John 1:14). This crucifix also calls to mind the blood which flows from the side of Christ (John 19:34).  The clusters of grapes hanging from the wounds in Christ's hands and side symbolize Christ's blood as the consecrated wine of the Eucharist. A gift worthy of the awesome Mysteries being celebrated on Easter and in every Eucharist.
---
ABOUT THE MONASTERY OF MARIA LAACH: For over 50 years Maria Laach has offered religous cards, icons, and bronzes of high quality. There are about 80 Monks, assisted by Lay people in the production of these works sold all over the world. The grounds of the Monastery are also a sign of their large agricultural business. Their more recent works include gates and garden art. Our visit in 2007 gave us an incredible sense of this very blessed community.
---
PRICING SUBJECT TO CHANGE WITHOUT NOTICE:  (pricing determined by gram wt of metals at time of casting)
*NOTE: BOTH OF THESE ITEMS HAVE BEEN DISCONTINUED AND WE CAN NO LONGER REORDER
JPS.6054 – TRINITY CROSS PENDANT (shown left) = Reg. $21 – special $19  *ONLY (5) LEFT IN STOCK
(actual size: 1.4375 in. H x 1.0625 in. W, including bail) Comes with nylon cord.
JPS.6059 – SALVATION CROSS PENDANT (shown right) =Reg. $22 – special $20  *ONLY (6) LEFT IN STOCK
(actual size: 1.8750 in. H x 1.1875 in. W, including bail) Comes with nylon cord.
PRICING SUBJECT TO CHANGE WITHOUT NOTICE: (pricing determined by gram wt of metals at time of casting)