GOOD SHEPHERD CHAPLET (II) – Sandalwood Beads- (7 in. ) – C9G.51333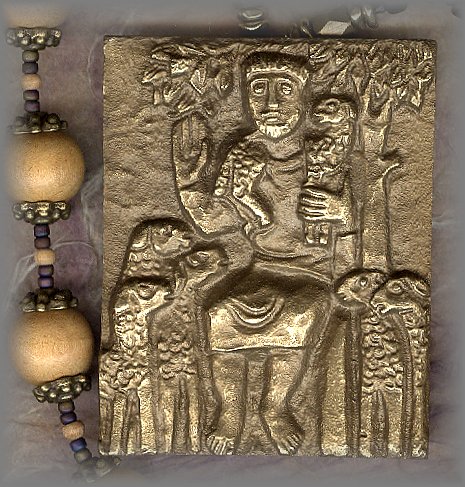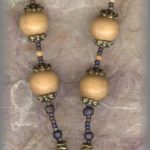 Description
GOOD SHEPHERD CHAPLET –  FEAST DAY APRIL 21
(Holy Family Series) 
BEADS:  Aromatic Sandalwood beads. When the tree is cut it gives off this exquisite aroma given only to Sandalwood.
MEDAL: the GOOD SHEPHERD by medalist Egino Weinert. (Medal 1.5 x 2 inches)
Available in the traditional 9 bead chaplet (3 sets of 3) or 10 bead chaplet.
---
HOW TO PRAY THE 9 BEAD CHAPLET  –
1 Our Father, Hail Mary and Glory be on each set of 3's.
---
MEDALIST: World renowned German artist, Egino Weinert, is a master in the field of sacred gold smithery, as well as a painter and sculptor. He has consigned pieces of art for Cathedrals and Churches throughout the world and is a favorite of John Paul II. Several of Mr. Weinert's original enamel works may be seen in the Galleria Moderna of the Vatican Museum.
---
the GOOD SHEPHERD: NEW JERUSALEM –…"What I say to you in the darkness, speak in the light; what you hear whispered, proclaim on the housetops. … Are not two sparrows sold for a small coin? Yet not one of them falls to the ground without your father's knowledge. Even all the hairs of your head are counted. So do not be afraid; you are worth more than many sparrows. Everyone who acknowledges me before others I will acknowledge before my heavenly Father. But whoever denies me before others, I will deny before my heavenly Father." Matthew 10:26-33…
---
PRICING SUBJECT TO CHANGE WITHOUT NOTICE: (pricing determined by gram wt of metals at time of casting)
20% DISCOUNT BELOW:
BRONZE ONLY: ($168) – your special price $134.40
PRICING SUBJECT TO CHANGE WITHOUT NOTICE: (pricing determined by gram wt of metals at time of casting)